In this guide, we discuss:
What is SaaS Marketing?
What is a SaaS Funnel?
The Most Effective SaaS Marketing Techniques?
How to Launch a New SaaS Product
How to Engage Free Trial Users
Best Marketing Channels for SaaS Companies
Social Media Plan for SaaS Companies
How to Build Your SaaS Team
The Ideal Size for a SaaS Marketing Team
What Is SaaS Marketing?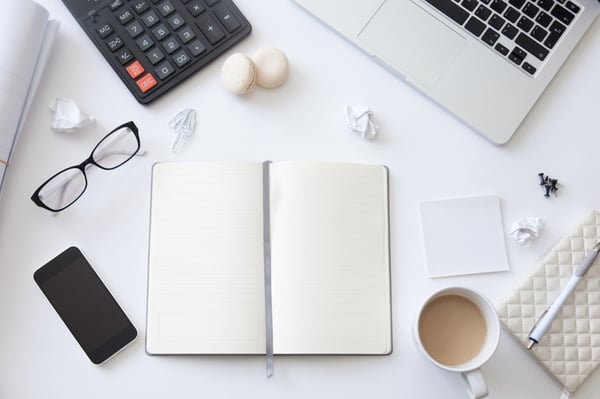 Marketing for software-as-a-service (SaaS) is a distinct and expanding subset of marketing because so many programs we once purchased to install and operate directly on our hard drives are moving to the cloud to be accessed by way of a membership model only.
As the name suggests, SaaS is unique in that it's physically elusive–there is no tangible product that exchanges hands.
The SaaS model is largely sustained by its user experience and the service and support provided to users of its technology and tools.
You need both superior software and exceptional customer service to make the SaaS model and SaaS digital marketing work.
By having these the software will ultimately sell itself, but first, you need a method to entice as many users as possible to engage with your remarkable program.
You'll need to attract them with an irresistible offer to take your SaaS for spin, then make signing up and learning the tools as easy as possible.
One challenge in SaaS marketing is that each use-case is unique.
Examples and results vary and the marketing needs to show exactly how it can work for each potential customer.
What better way to give an individual demonstration than by offering a free trial of the SaaS at hand to each and every prospect?
There are several ways to offer a free version such as a 30-day free trial, free trial-to-paid membership, or––perhaps the most popular for your SaaS marketing platform––the freemium model.
Each prospective customer can see first-hand how spectacular the interface and usability is and exactly how they benefit from being a subscriber.
Providing a freemium experience to prospects is providing a portion of the product to them completely free on a level that's fully functional but not all-inclusive of available features and functions.
Some premium features that might be withheld in the free version could include:
Increased User Logins
Extra Analytics in reports
Integrations with other programs and CRMS
More File Storage
Added Contacts
One-on-one support and training
Premium Templates
Additional Fonts
Social Integrations
A dedicated account manager
Exclusive invitations for events
Certification Programs
And the list goes on! Depending on the type of program it is, there may be opportunities to customize certain data management features or design options.
Free SaaS versions may have the company's branding included on any outgoing content and require a paid membership to remove it or replace it with your own company logo.
Fair enough!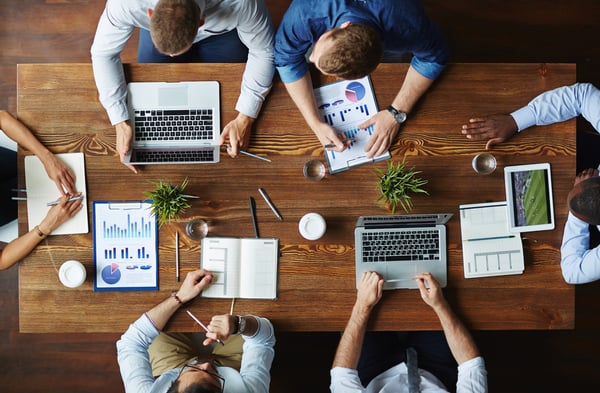 For most companies it isn't long before they want to proudly and prominently display their own name on the exceptional work they're producing and upgrade their account.
Whatever the case, a free or freemium trial includes the basics of everything needed to get started with the goal of moving free-trial users up to any number of premium, paid membership tiers once they see how the scalability will help them soar in their own efforts
A benefit of SaaS marketing over other types of products is that you can give a away a fully functional version of the product rather than just one bite.
Not only do prospects get a better sense of what being a member is like, once they have content loaded, a profile set up, files saved, and some training under their belts, they've essentially gone through the onboarding process.
If you continue to market to these prospects after they sign up for the trial while they are in that onboarding process with email campaigns offering training support, project ideas, and incentives for going paid, you're likely to get them at the right time to make a decision.
From there it's a matter of determining which tier of your incredible SaaS is best suited to their needs.
What Is A SaaS Funnel?
Many companies set out with the best intentions of bringing in as many potential customers as possible to their product but have no strategy.
To get leads, they try every tactic they can think of and mimic what other companies are doing without regard to the unique needs of their ideal customers.
A good place to start when planning how to fill your pipeline is researching the solutions people are looking for.
More specifically, the solutions that you can help them with.
These are the topics for you to create informative content around, subtly highlighting your SaaS and its capabilities to address their issues
By doing this, you're attracting more of the people who have a true need for your solutions.
Traditionally a SaaS funnel is a documented process that looks at the SaaS marketing and sales process from start to finish. It includes these four primary stages:
Attracting potential customers
Converting them into leads
Leads becoming customers
Nurturing customers to buy or upgrade
This SaaS funnel directly mirrors the inbound methodology which breaks the process into stages in order to better organize your marketing and sales efforts. Here are the four stages: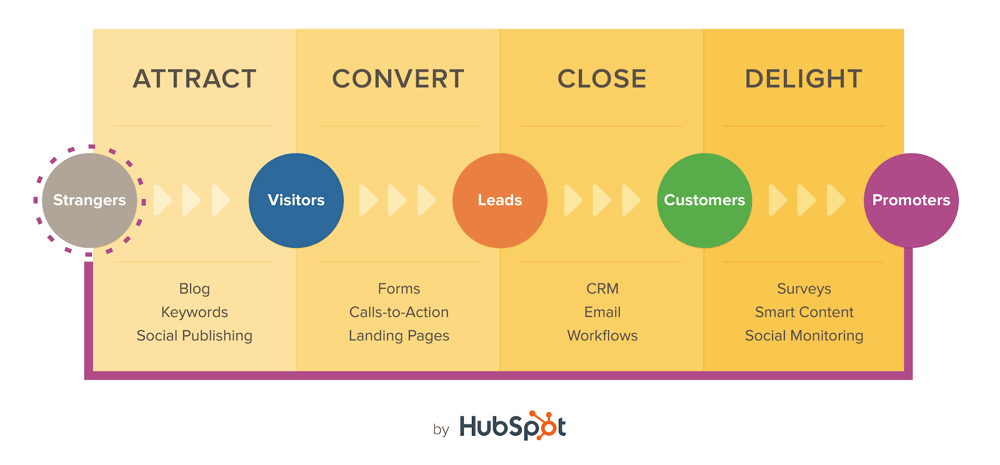 Attract - Use purposeful content to connect with buyers who have identified a challenge or a need for a new opportunity. With targeted content, you'll attract potential buyers with a genuine interest in your services.
Convert - Invite prospects to sign up for your freemium or trial program and continue nurturing them with valuable, targeted content.
Close - Once they're engaged, expand on building a relationship and trust until they're ready to become a member of a premium tier of your SaaS program.
Delight - We agree with HubSpot when they say happy customers are your greatest marketing opportunity! With excellent customer service, continued support and helpful content, you're customers will likely upgrade services and pass the word to others about the superior experience of working with you.
Attracting and converting buyers is all about lead generation by way of educational content that addresses their specific challenges. Building an effective landing page is key to facilitating these steps.
This establishes a personalized connection and opens communication.
Closing and delighting are centered on a strong marketing to sales handoff and a documented sales approach that provides an experience tailored to the buyer's needs based on their context and the information they've shared.
The key to linking this all together is an effective website. Whether it's time for a website redesign or to build a whole new website, there are plenty of templates that can help.
The insight of the buyer's larger goals and needs are the focus of the selling process.
This methodology is as relevant as ever, but the sales funnel has evolved to better reflect more modern customer behavior.
HubSpot uses a flywheel to describe the journey as one that is circular, based on the customer at the center rather than looking at the customer as an end result.
While the inbound sales process has always had a buyer-centric approach, the updated perspective further emphasizes the phase of delight and harnessing customer satisfaction as a key to the longevity of success.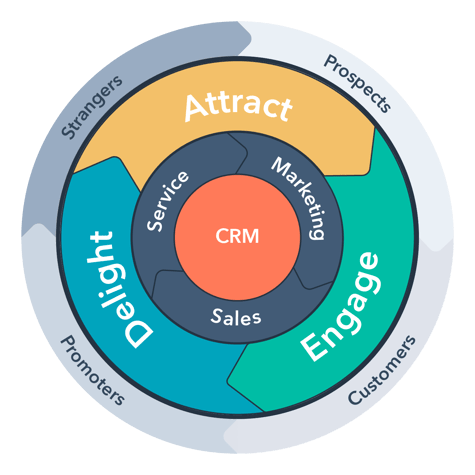 Here's what HubSpot has to say about the flywheel and how important it is to moving customers through the buyer's journey:
The most Effective SaaS Marketing Techniques
There are countless marketing tactics that can be used in complementary combinations (or a la carte) for maximum results of any campaign.
With a mix of knowledge and A/B testing, we've found that some marketing methods get more impactful results than others when promoting a SaaS.
It's all about how your audience seeks new information.
SaaS users are typically very active online, beyond social use or light communication––a savvier user––even if they are not yet a SaaS user.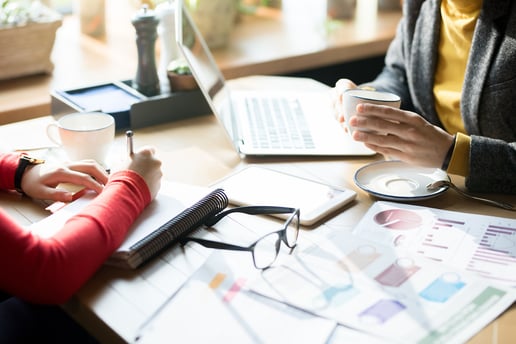 1. Inbound marketing
If you look at the inbound methodology and its four phases, you can back up a step and evaluate how to create an inbound strategy starting with defining your buyer personas and illustrating key traits of the buyers.
These personas affect every step of the process with information about what their challenges are, online behavior, and communication preferences.
The next step is to create content for them that addresses their challenges and helps them solve problems.
Successful SaaS companies differentiate from their competitors by focusing on problems their clients have and providing resources that solve those problems.
2 . Content Inc. strategy
While it may seem counter-intuitive to build an audience before you have a product or service to provide, it's a brilliant and effective approach.
In Content Inc., Joe Pulizzi describes this method, emphasizing that when you build a following based on their genuine interest in the content that you're publishing and not leading with selling, you build trust and establish yourself as a credible resource for your audience.
It also breeds better relationships with your audience, opening up two-way communication.
You'll be able to gather feedback that will influence the products and services you provide to ensure you are delivering what they want.
There is a fine art to introducing any form of selling into the conversation and it's important not to monetize too early so you don't alienate your audience.
If you provide content that is heavily informational and takes shape as support for the product or program you're launching, the transition will be genuine.
More on exactly how to do that below in "How to Launch a New SaaS Product".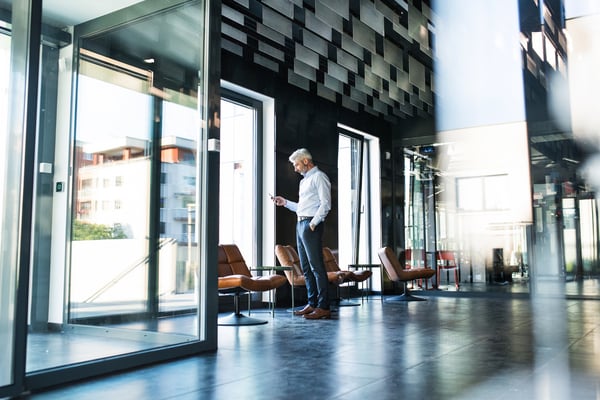 3. Facebook ads
One of the best things about Facebook advertising is the highly customizable targeting.
With the ability to target based on a variety of details like purchase behavior, interests, and job titles, you're able to refer to your buyer persona to define exactly the type of buyer you're looking for and get in front of those prospects.
Facebook is very sophisticated with their data tracking and will allow you to target users who have visited your site even if they've never made a purchase along with the specific profile information selected.
When you install a Facebook tracking pixel on your website you have a wide view of which product pages are the most attractive to buyers and tailor your advertising and offers around them.
Look-alike audience targeting is a great method for promoting a SaaS to potential customers who match traits of your best customers.
Other bonuses of advertising on Facebook are the robust analytics that assist you in making the best campaign adjustments and Facebook ads can fit any budget.
4. Google ads
There's a lot to be said for the massive reach of Google.
When you target an audience based on relevant keywords you're highly likely to get in front of people who are just beginning to look for solutions to their problem that your SaaS can solve for them.
By introducing yourself to them from the beginning of their research phase, you'll have the opportunity to invite them into your nurturing process and possibly acquiring a free-trial sign-up.
Google offers plenty of options for targeting and retargeting and provides ample reporting to inform campaign changes along the way for refining your target and getting the most for your money.
The sooner you can build trust with prospects the better, so it's worth setting aside some budget for.
How To Launch A New SaaS Product

1. Build your audience first
Content Inc. builds an extensive case for building your subscriber base before anything else.
There is value in building an audience of potential customers who engage with you because they already love your content.
For example, if you're providing a software for business owners that builds custom invoices and tracks time for your staff, starting a blog, podcast, or a video series around the pains and challenges the business owners face with tips, strategies, and helpful hacks will resonate with them.
You can do this before launching your product to build your reader base.
That base has the potential to become a devout group of followers who love to engage with you.
This is why Pulizzi refers to your subscriber number as "the metric that drives the model".
Ultimately, it's their engagement with the existing content that informs how to best build your product and continue publishing content to serve your audience.
It's crucial to remember that the driving force with this model is authenticity.
You have to be sincere and honest with your efforts or they won't be inspired to engage with you.
This process builds more than a subscriber number, it reinforces their trust and loyalty to you making it vital to the long-term strategy that you don't attempt to monetize them too early.
2. Build the hype
As you build an engaged audience, use all the tools available to build the hype.
Drop hints in your email communications and on social channels about what's coming without getting sales-y.
We've mentioned the importance of not trying to monetize too soon and this is a perfect example.
If you've been growing your subscriber list and they're engaging, it's because they are genuinely interested in the content you're publishing and this is great news!
Some companies think that this is where the selling begins, and they're not wrong, but you've got to ease into it.
If you grasp for a sale as soon as the momentum begins you'll alienate people
You've built with your followers, treat this as the next step of the conversation.
Don't go from all free, helpful content to a sales pitch.
Think of the next part of the conversation as the time where you allude to the idea that you are not only hearing them, but you are working on a solution for them.
So instead of these steps:
Here is content to help you
Here buy this
it becomes:
Here is content to help you
I'm hearing that you have other challenges
Others seem to have similar challenges
We're working on something to help you with these challenges
We had someone try this out and here's how it went
Who would like to try a free version of this?
Do you have questions about this?
Glad this version is helpful, we've built premium features if you'd like to take it up a notch
As time goes on, you continue to create content, maybe more specific to the actual product like videos from the perspective of your users that showcase how you solve the problems they're having.
The "selling" and the helpful content all fuse together in your brand content and focus on both helping every reader and on how to get the most out of the product or service as a solution.
3. Partner with an influencer
As your audience grows, pay special attention to your more active and well-known followers.
Influencers can be very effective in expanding your reach and your credibility.
Reach out to potential influencers with an offer and a plan.
Start by asking if they'd be interested in testing your new product for free and giving some feedback.
Once you have an influencer (or influencers) who are excited about your product it's time to consider the best way to maximize their advocacy.
A few things you could do are invite them to become a blog contributor, co-host a webinar about your product, become the focus of a case study, be a spokesperson, be a guest on a podcast, and promote to their following through their channels.
You can also hire someone to be a spokesperson for the company through influencer channels to further build the hype and boost the credibility of your product and company.
As you build relationships with influencers it will likely be a natural choice how to best share their support of your product to the audience based on existing conditions like if they already host a podcast or blog regularly.
One of the most tried-and-true marketing methods is word-of-mouth or referral marketing and in the digital space, influencers fall into this category.
OFFER: Download the free guide called "How to disrupt your industry with Inbound Marketing!

4. Start with an early access list
The best go-to-market strategy for a new SaaS product is to start by launching directly to the public.
Successful CEOs navigate a launch by harnessing the hype and reputation of the product and invite visitors and prospective users to sign up for early access or in other words, join a waitlist.
By using this method you can create a special offer like a reduced-cost promotion to entice people to sign up.
Plus, it makes the launch of the product an exclusive, insiders-only event.
During this time, you're building a segment within your subscriber list of people who are signing up for a low-barrier introduction into your product.
They're not buying anything yet, but they are signing up to get privileged access to your product before anyone else when the product releases.
It helps to add some extra benefits to the offer.
For example, "The first 100 people who sign up for early access will also receive access to our library of templates and checklists plus discounts on limited-seating tickets to our annual event!" There is a little math involved here as well.
You want to identify your ideal number of sign-ups on the launch day.
It will be different for every company, but you can assume that roughly 25% of the people that sign up for early access will fall out of the funnel.
If you decide the goal of new users on launch day is 300, you will simply promote your early access list until you hit about 400 signups.
It's important to note that this number will vary for every company and is contingent on factors such as the time it takes to gather that list, the follow-up nurturing plan, and the cost versus value of your product.
Still, you can plan on a much higher conversion rate for this segment who has asked for early access compared to what the conversion rate of launching the product to your entire subscriber list will be.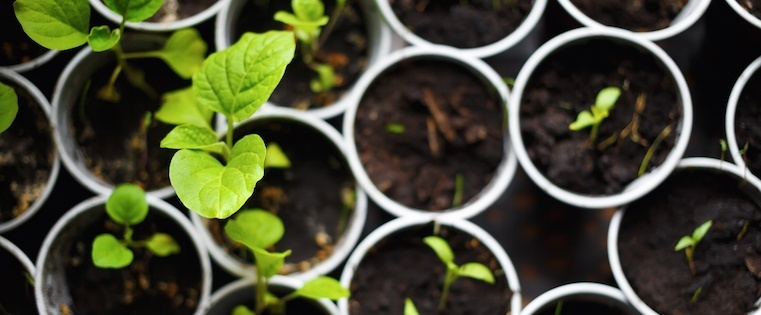 5. Nurture your signups
Your early access list will lose value as time goes on.
The longer you wait to engage with them, the colder they will get––and the less likely you'll be to hit your launch numbers––so it's key to engage them and continue the lead nurturing process all the way through your product release date.
Schedule an automated follow-up series for your sign-ups to maintain the hype.
Here are some email topic ideas for building buzz:
Benefits of your product
Case studies
Influencer marketing
Details around launch dates and promotions
Behind the scenes
Work in progress
Invitations to SaaS-specific webinars
Testimonials of great results
Countdown to launch
Early sign-up ending soon
By keeping your list engaged and continuing to offer new information, you'll have a group of prospects not only ready but excited to be your new SaaS users.
6. Don't monetize your followers too early
This one is worth mentioning again because it can be very damaging to approach followers with a sell before they're ready.
If you already have a free product and are considering monetizing it, be mindful of not asking your followers to buy too soon.
Sometimes the best way to build a loyal following of your product is to offer it completely free of charge before releasing paid versions as we discussed above in "What is SaaS Marketing?".
Many brands have found success in delivering a model in this format, relying completely on the free product to build your core user base and prove to users that the product is exceptional.
Some brands are hesitant to provide a free version of their SaaS out of fear that if they give it away for free that users will stagnate on the free platform.
You'll always have users in your free version but you'll also have many users who want much more.
Typically once a customer is delighted by the freemium model they are confident in the value of upgrading to a purchased subscription.
If you still feel hesitant or unsure that applies to your specific buyer, go with a 30-day free trial so they can experience the product in full but for a limited time only.
how to engage SaaS free trial users
Once you're attracting free trial users the goal is to eventually convert them into paying users of your product.
To do that, you need to implement an engagement plan that begins when they sign up for the free version or trial.
It's important to be helpful but also give users the space to navigate the buying journey without feeling overwhelmed or pressured.
More than ever, with the internet as a resource, customers review information on their own that helps them to decide on purchases so it's key to allow that while still creating multiple touch points during the process.
This builds a relationship, trust, and ideally, wins their business when they're ready to buy.
People like to make their own decisions on their own timeline.
It's your role as a seller in the inbound sales process to be there with answers when they need them without forcing anything on them.
To put this into practice here are a few tips for creating a system to engage and nurture your prospects:
1. Recognize customer purchase behavior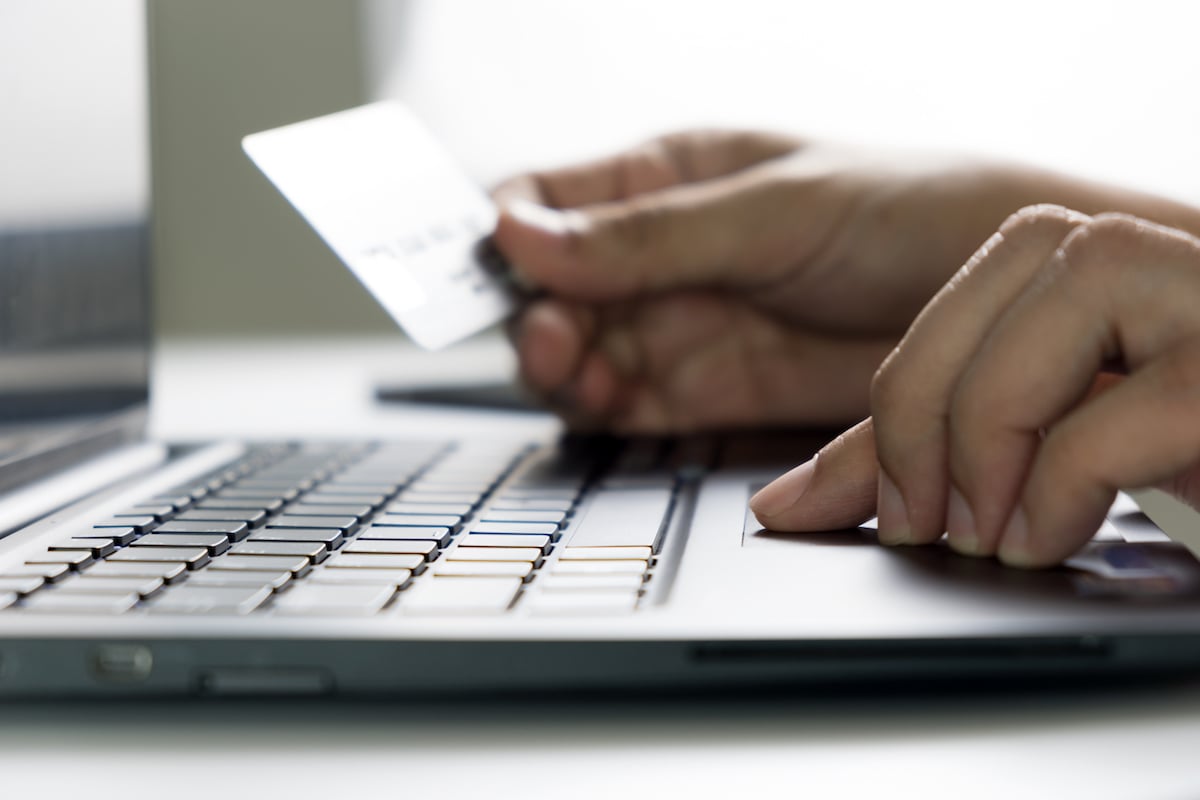 In order to move users from a free trial into a paid version of your product, you should first evaluate the patterns and trends of what your current paying customers did before they bought.
What do they have in common?
For example, you may identify that 95% of all paying users of your SaaS do five common things during the trial period.
You could also look at what the 5% who don't buy have in common.
You can then use this data for lead qualification and to create triggers for content delivery and outreach.
2. Let the buyer lead your process
When you know what steps people are taking during their onboarding experience, you know where you should highlight your documentation, onboarding focus, and messaging.
It's a continuation of applying the buyer behavior.
For example, if you know that people who don't take a specific action don't buy the product, you can make sure you do everything possible to empower these free trial users to take that action.
There is usually more information to gather behind why they, and others, haven't taken that action.
Perhaps it's unclear and needs to be revised, the call-to-action isn't as clear as you thought, or it's a simple, but important, oversight.
By following up on it you may be able to clarify this step and move the buyer to the next phase of the buying process.
3. create an automated trigger system
Building a trigger system that tracks the users and whether or not each step was performed allows you to easily decide which behaviors are most important and set up targeted content delivery.
This will create touchpoints and encourage users to engage in your SaaS. It will also support the buyer learning process and boost engagement.
You want them to get into the habit of logging on to your SaaS frequently and make it part of their workflow.
Triggers will help you follow up on uncompleted tasks that are important for moving through the sales cycle.
Have your system––we love HubSpot for marketing automation––track actions by your free trial users.
For example:
If Step A isn't completed within the first three days of sign-up, send an email that says "Hi Jim, it looks like you have not yet complete Step A. Would you like some help? Here's a quick how-to video and a link if you'd like book time with a specialist from my team today to help you out."
Helpful but not pushy.
Use your buyer behavior data to decide what triggers would be most helpful.
You can also mix in some fun emails with examples of what other customers are doing with their free and paid versions of your SaaS.
More on that below:
The best marketing channels for SaaS companies
The most effective channels may vary between SaaS companies but one thing is true for all:
You'll need a single, primary channel of choice to publish your content.
It's up to you to decide what that will be and it may take some testing to see what gets the best results for you.
Some factors that will affect your distribution choices are what types of content you're creating (like video, text, or images) and the very important factor of where your audience is.
The best content won't be useful to your audience if you're publishing it on a channel that they don't look at.
Here's a look at the best marketing channels for SaaS companies and things to consider when choosing the right one for you:
1. Your blog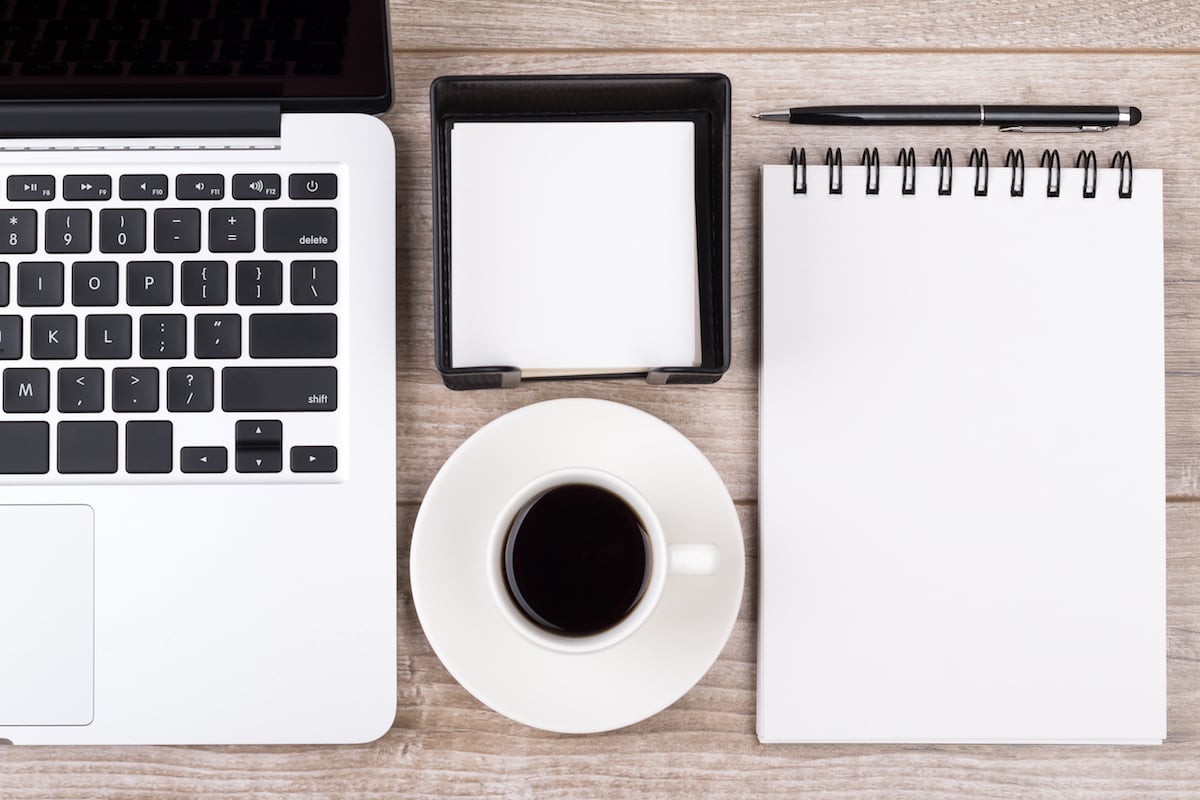 It's highly recommended that you publish directly on your own blog for a couple of reasons.
First, when you host your own content and get subscribers through your blog with an email address, you own every part of that – the content and the subscriber data.
You can still promote your blog over other channels and direct people to your blog, but capturing that prospect information is key to building your contact list and owning the audience instead of only have followers.
With other channels, it's not yours.
If you rely exclusively on Instagram to reach your audience and suddenly Instagram decides to no longer show your posts to your audience or it shuts down (not likely, but we're making a point here and you never know...) then how would you reach them?
You just lost complete and total access.
Unless you have these people in your database, then it's no problem.
In fact, the people who have willingly given you their email addresses are more qualified leads than someone who follows you on social media but hasn't expressed any interest in staying connected otherwise.
Another benefit of publishing blog content is the boost it will give you with SEO and website traffic in general.
Not only will it boost your page rankings, you'll be driving traffic from other channels over to your website.
2. Instagram & Snapchat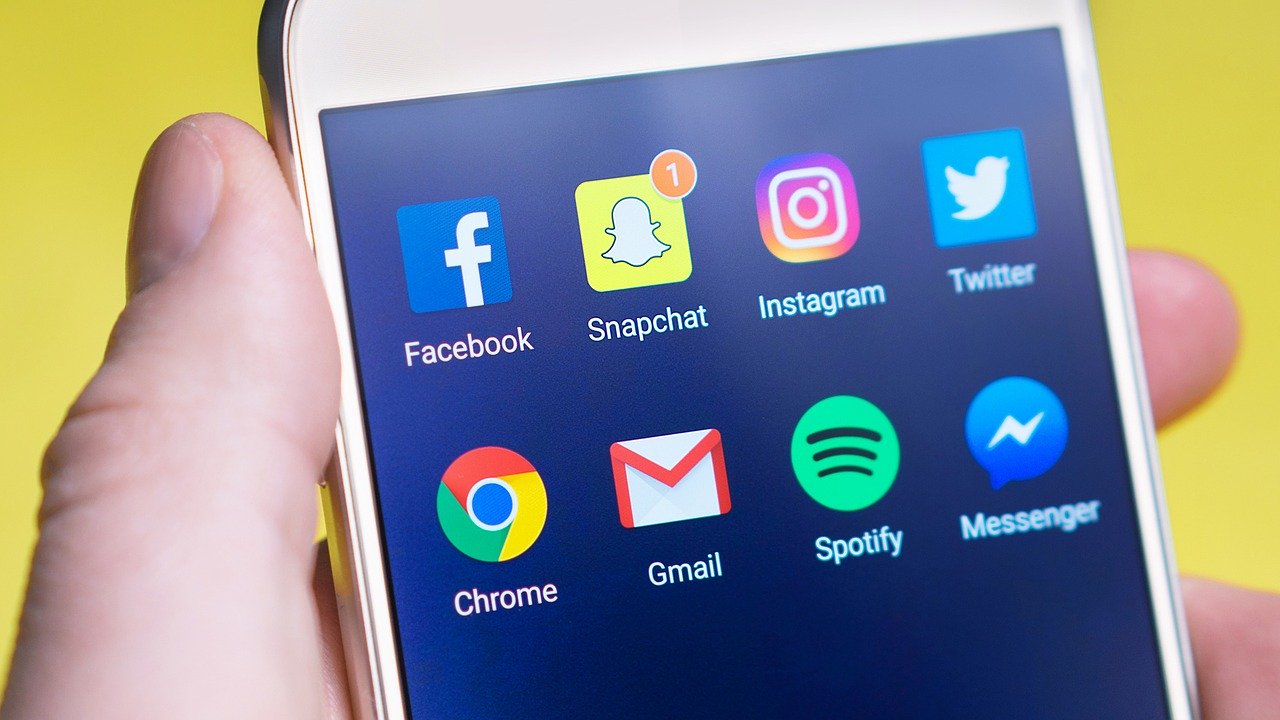 Instagram and Snapchat continue to grow rapidly and the users are highly engaged, generally visiting the platform multiple times a day.
This is because these are mobile apps and for better or worse, people spend hours a day on their mobile devices.
In the U.S., it's projected that the average adult will spend 3 hours and 23 minutes per day with mobile media and it's often done in short spurts at a time making short and sweet interactions.
All these eyes on mobile are a great opportunity to get in front of new prospects all day long.
Instagram is still very image-heavy but many use videos and Instagram stories are becoming wildly popular.
The expiration quality of both Instagram Stories and Snaps encourage frequent visits as a result of FOMO (that's Fear of Missing Out, for those not up to speed with the social lexicon).
If you're wondering how your blog posts translate here, one way is to post a relevant image or video clip along with written excerpts that are engaging on their own but that also entice viewers to click over to your website or landing page for more.
Many people use Instagram like a micro-blog, posting an image and writing an elaborate caption like a mini blog post, complete with calls-to-action.
If you have a video podcast, this is also a great place to post clips from the podcast to expand its reach.
Aside from promoting your blog, these are perfect channels to show another side of your company and highlight the people behind the SaaS and put faces to your brand with behind-the-scenes posts along with posts offering helpful content.
3. Facebook
Despite Facebook's recent reputation of being for the older crowd, let's clarify that while the younger set may not use it as much as other platforms for social interactions, it's stronger than ever as a marketing channel.
Facebook has some of the most specific ad targeting available, high-converting ads, and Facebook Live to keep up with the live video trend and giving you a native video option.
There are so many ways to present your content on Facebook now that you can create thorough campaigns around any long-form content you have, events, blog promotion, and offers to sign up for a free trial of your SaaS.
Facebook also has reels similar to Instagram which is a great way to share short clips from a podcast, or just of you talking about your industry. Short-form video continues to be an effective way to capture attention and grow your audience.
Facebook Groups have evolved over the past few years and morphed into an amazing marketing tool.
In the past, Facebook groups were like secret societies, you wanted to be accepted into a group but once inside you'd think, "What are we supposed to do in here?"
Now, savvy business owners use groups as a way to create an interactive space for their audience, their tribe if you will.
Page admins can post content and host live tutorials for example but one of the best things is that members continue the conversation even when you're not there.
You want engagement from your audience and this is one of the best places to make that happen.
4. LinkedIn
Of all the social media networks, LinkedIn is still the title-holder for the most effective channel in the B2B arena.
It's a social network by media standards, but it's professional in nature regarding its intended use and the content shared.
This is good news especially for a SaaS company that has business solutions for the millions of users on LinkedIn.
Having premium, relevant content for these professionals will gain organic exposure by way of sharing.
If you're a real heavy-hitter in your industry you may score an invitation to become a LinkedIn influencer which gives you instant credibility and a practically guaranteed following.
If you're not quite to heavy-hitter status yet, you can still get access to LinkedIn's publishing platform to publish and distribute articles and other content you're creating.
Groups on LinkedIn are organized by topic and industry so while there is a lot of noise to get through, if you're authentic with your approach and truly offer value, you'll quickly become an expert voice in your industry.
The possibilities for building an enterprise network are wide in scope and bring countless new opportunities.
5. Twitter/X
The most fast-paced channel of all is X.
To make the most of the jam-packed feed, you have to be present more frequently and have something valuable to say.
It's one of the places where it's recommended to post more than once a day.
As with any other channel, you'll have to test timing and tone for your company along with types of posts, but always be genuine, don't overthink it or your tweets will sound contrived.
Tweets move down the feed very quickly so to stay visible and have an impact on your audience you need to do a handful of things:
Post consistently and more frequently than on other channel
Use industry-relevant hashtags so users will find you
Create a unique hashtag for your company
Use hashtags to seek out conversations you can chime in on
Tweet your original content and see what gets shared
Be consistent with your tone
6. YouTube
As the search engine that's the second largest in the world (second only to Google) creating search-friendly video content will give you a boost in exposure and SEO.
YouTube allows you to create your own channels which you can populate with a branded video series, how-tos, interviews, company video, behind the scenes, and other relevant video content.
You can include videos about your product and how it works, but this isn't the place to do a sales pitch.
The content should be a resource to solve some kind of problem for prospects.
As with any other channel, the most success will come from having a real strategy.
YouTube channels are great for sharing your video content, but it needs to be part of a larger plan.
The content of the video should align with your other content and needs to be promoted and distributed outside of YouTube.
The search engine benefits of the platform are an opportunity but not a stand-alone plan so you still need to put planning and efforts into your channel.
There are many more marketing channels to consider and it may take some testing to find the right ones for you.
Each of the social channels have paid advertising with a variety of options depending on your campaign goal.
Pinterest drives boat loads of traffic and could be an excellent place to pin your company resources if your target audience matches that viewer demographic.
There will always be marketing channels that pop up and fade away––and you might have great success with some of them––but your core strategy should include channels that we've mentioned above.
There are already abundant variables so start with a stable foundation.
Regardless of what you use always be genuine, never sales-y.
OFFER: Get the 10 step checklist for running a successful marketing campaign!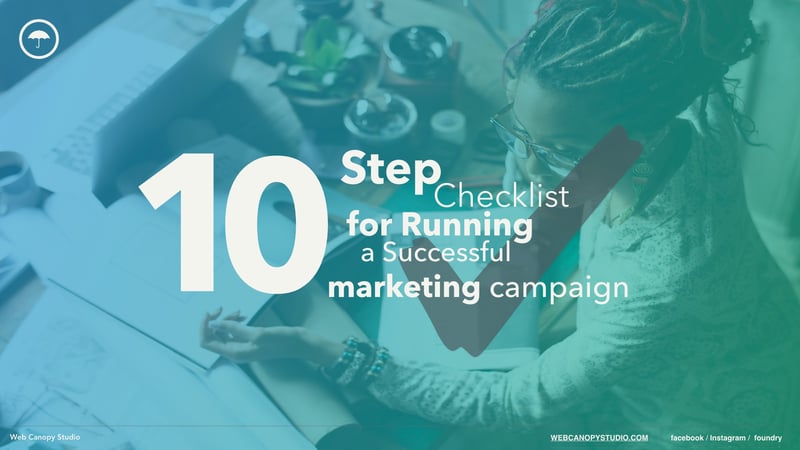 Content marketing, social media plan for SaaS
Get WAY more out of your content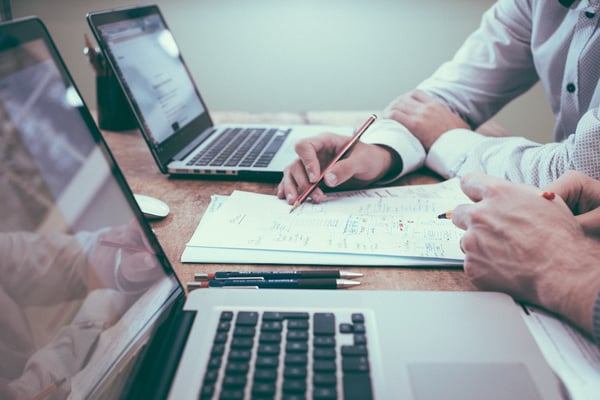 If you still have questions about what is SaaS marketing, we may not have gone deep enough! Have no fear, because we're about to go even deeper!
Here's how to get more out of your content in order to build a better CRO-focused website.
It's important to make sure you get tons of use out of the content you create.
More often than not, companies will spend hours (or hundreds of dollars) producing a blog post that they'll publish on their site and simply share a link to on twitter.
By the end of the year, it was viewed 20 times only, and nothing ever happened.
Not to mention, blogging and writing is very difficult to produce. It takes planning, writing, editing, and publishing.
Basically, blogging can be tedious and can take a ton of time, unless it comes naturally to you. When it comes to content, think outside of the box.
For many of us (and our handy smart devices) it can be far easier to produce video or audio content.
Imagine a weekly vlog, 30-second teasers, and simple text-based clips that you can create about your solution-based services and products that you offer.
You're getting ideas aren't you? Now, work from there and run with it.
Whatever your team's forte is...whether videos, vlogs, memes, or blogging (or all of the above, if you're REALLY killing it), then jump in with both feet and make the most of that talent.
Pick that main medium and run with it.
Now that you have the idea juices flowing...let's give you some strategic direction on how to make it happen!
If you want to explore a variety of mediums. Think about starting with your organization's visionary.
Ya, that's right, go straight to the top!
I know, may sounds strange. But, read on as to why this is a good idea on how to get started with your killer content production and how to optimize that content beyond an email blast.
Here is our suggestion on how to produce a content marketing and social media plan for your business.
It goes something like this:
Schedule a time to record some great content.
You don't have to overdo the production aspect...you can get really wrapped up in the lighting and technology and then the simple piece becomes way to complex and it'll cost you more than you need it to.
Simply start with interviewing an expert...that could include (if you're as awesome as I think you are) you, your boss, a knowledgeable colleague or even the CEO.
You could even consider interviewing professionals in the field or other business owners who have similar target audiences as you.
Schedule 30-60 minutes of Q&A.
Now you've got some GOOD STUFF! In a 30 minute conversation, you should get 3-5 blog posts out of that content!
We've got some simple next steps to help you extract this golden stuff into valuable and informative content for your inbound nurturing campaign.
Start with editing each of the topic videos and uploading them to YouTube as video series.
Come up with a fun name and add your organization's familial branding in the beginning and the end...heck, why not all the way through...your video content.
Next, strip the audio (trust me, it isn't as difficult or vulgar as you may think).
Then, it is so simple it should be illegal, upload to itunes, soundcloud or whichever host you like the best and create your first series of audio podcasts. Yes, that's right...you're making a podcast.
You feel like a superhero yet?
The next thing we recommend is that you send the content off to transcription company like Rev.com and get the data back in written format for $1/minute.
Edit the written content and schedule each as a blog post.
Yep, that also make you feel like you're making it happen?
You've got your YouTube series, podcast, and now a handful of blogs completed all from a 30 minute interview. Not as hard as you thought, right?
Now, share a long form version of a post on Facebook as content only, maybe with a picture (Facebook seems to reward people who don't share linked constantly, so consider keeping Facebook as a platform for engagement).
Now, get your designer hat on (or have one of your teammate's who is a designer wear a hat while they do this) and take 3-5 quotes, statistics, or main points out of that blog post and create a graphic using Canva or some other free design tool.
Share that graphic on Instagram with your own thoughts around the blog post. Heck, don't stop there, share the same on Twitter.
And, keep going...spark discussion on Linkedin with the same kind of information as well.
Using a plan like this allows you to get so much traction out of just one blog post.
One time block of recording can be turned into a handful of blog posts, which can be then turned into one to two weeks of social media content each.
how to build your marketing and sales team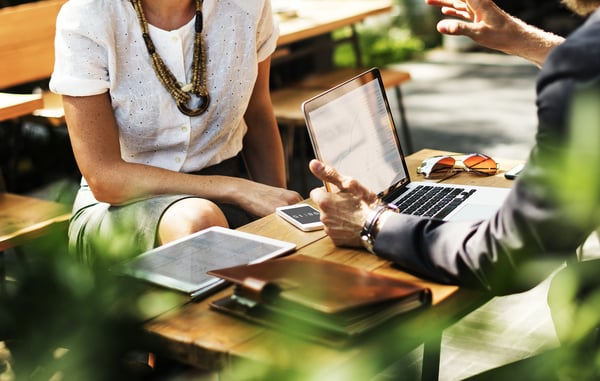 Marketing staff is generally 100% overhead, and typically have the highest turnover out of all professions in an organization.
Investing in marketing staff is volatile; A company that doesn't do this right will literally be flushing money down the drain.
Consider trying to do as much of this as you can on your own, and eventually building staff with you as you scale.
Worried about where to start?
Start with Content Strategy Positions
We recommend starting with content. You need someone who can film and edit video, and you need someone who his comfortable sharing ideas.
They have to effectively communicate not only in person, but on paper, through a camera, and in text.
These skills are key to success when hiring strategically and successfully.
You also need a content team that understands your goals, company, and industry.
If they can't see the world from YOUR shoes, then they won't be able to create the content necessary for real inbound marketing success to come to fruition.
Make sure you are searching, publishing and interviewing in a smart way.
What I mean by "smart" (because I know you're already smart…) is by thinking about these soft and hard skills in advance and letting everyone know what you need from them and that you need results...even in the application and interview process.
You do this by getting samples, doing your research in advance, and involving other team members in the process.
Those team members can ask scenario-based questions off of their own direct experience and can be enlightening.
Don't forget to interview around your organization's core values and culture. You don't want to waste your time or the time of applicants if those values and the culture aren't aligned.
Don't spend time hiring a team of staff unless you fully know why you're hiring and can fill their plate immediately.
Ask yourself, do we really have this need? Or, is this something I see that will be needed sooner or later?
Also, make sure your team has time and resources to orient, on-board and train any new hires. You don't want to lose a great employee because it was chaos in the beginning of their time with you, especially if it is not indicative of your actual culture.
Focus on tactical strategy and implementation. No fluff. Don't be sold by a marketer or sales person by using buzz words. Real data, real facts, real results as experience.
Now, we all know that sales candidates are GOOD...they can do nothing better than sell themselves in an interview.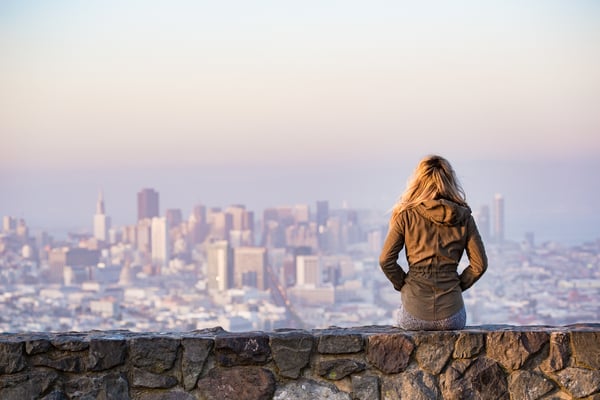 So, how do you cut through that crap and make sure they are exactly who and what you need? When hiring salespeople, here are two methods we highly recommend:
Hire at the Bottom
If you are a good presenter and you enjoy talking about your product with new people, you truly need to be doing the sales for awhile at your company.
The reason you don't like doing sales is because you're typically afraid of rejection.
However, you typically don't have an issue talking to people about your product if they are genuinely interested, right?
Then this is for you. You just need to fill your funnel.
Rather than hiring a high paid sales person at the top, hire a young BDR (business development rep) who will have no problem cranking out emails and calls all day.
Their only goal is to qualify leads, excite them, and book a call for you. They don't need to sell anything after that.
You want to show up to work with 3-4 calls booked every day to close deals, until you get to the point where your BDR is ready to move up. Then you hire another (or two)!
Hire at the Top
Hire at the top. If you truly are nervous about talking to people or do a horrible job of talking to others, then consider hiring at the top.
The problem is, so many sales professionals who are good at what they do and are successful need motivation to leave their current gig.
They aren't leaving something for the same or less cost, that's for sure. So you have to be willing to pay to play with people at this level.
In lieu of paying large base salaries, consider ownership in your company.
A good salesperson that can see your vision will likely stay around much longer if they are a partner (or co-founder) in your company and willing to get behind where you want to take the company.
Hire Slow, Fire Fast
Hire slow, fire fast. Do your research, take the time, make sure you're hiring the right person who will stay with longevity.
If they aren't a good fit, get them out ASAP once you realize it's not the best fit.
Ultimately, hiring is so important that we can't reiterate it enough. Some final points to always remember when building your team:
The Ideal Size For A SaaS Marketing Team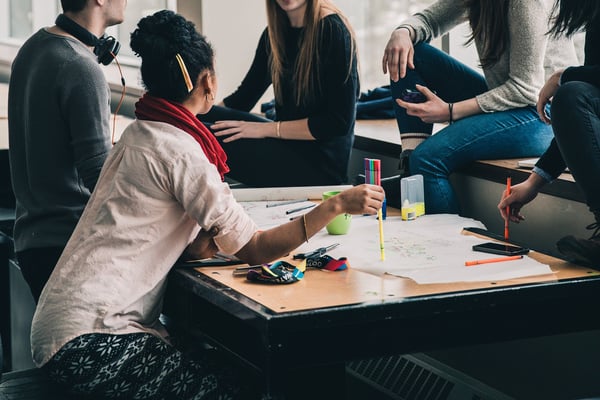 Stay lean. It's tempting to grow and scale a SaaS marketing team thinking that they will help you meet your goals. Nothing eats away at your cashflow and funding more than overhead staff who aren't producing and adding to the bottom line. What is SaaS marketing? It's growing your revenue. Period.
Scaling at just the right speed as your bottom line can handle is a sensitive and critical equation.
The best way to do this is to keep crunching the numbers.
Finding the sweet spot between having high quality output at an optimal level while still making a profit. Make low risk, historical and educated decisions.
While these facts and data-based decision-making is strategically necessary, don't lose sight of the practical and human side of employing people.
Employees must have quality of life, work-life balance, professional development, sick and vacation days, growth opportunities, and bonus/commission opportunities.
While this may seem impossible, guess what, it isn't! There are viable and successful firms doing this everyday. But, it takes skill, planning, and professionalism.
Another thought is to grow only when your current marketing staff is at 110% capacity.
Hire one more, and try to get people to differentiate in their role.
If your numbers are adding up, but the work keeps piling up, and you can't find the right team members or you can't afford the best of the best employees.
The next option is to consider outsourcing to an agency who can specialize and produce for you.
When hiring an agency, look for those that know your industry (if you're a SaaS company, don't hire someone who specializes in medical equipment), and those that have a proven record with companies similar to yours.
Don't be afraid to ask for references, and be sure to know what the kind of agreement you're building will get you as far as monthly services, meetings, metrics, and results.
Make sure this outsourced team really gets an opportunity to learn your business.
They also need to truly understand your goals and break those down into small-window metrics for success.
These metrics need to connect these with the contractual work projects, or service output. The contract success is dependent on them really knowing you and your services.
To sum it up...make sure you have a team of people that are goal-oriented, share your core-values, and understand your real services and products.
And, you have to do this team-building in a financially savvy, numbers driven fashion.
But, please don't forget that we are human and equity, dignity, and work-life balance are essential when nurturing a healthy team so you can make sure your turnover is low.
High turnover is an expensive business, so treat your people fairly and with great respect.
The ideal size for a SaaS marketing team varies because the growth should be accretive.
If you upscale too soon, you risk overextending your budget, if you wait too long, you risk burning out your team, so it's important strike a balance.
Start as lean as you can, it's better to realize quickly that you need to grow your team rather than realize you overshot your hires and have to cut your team.
Each time you hire, be sure the salary is within your means and that the new hire will be in a role that will aim to not only take on workload––as your existing team is likely working just beyond capacity already––but that the role supports growth efforts in the big picture.
Rather than looking at team growth in terms of how many people you need, it helps to look at the roles and tasks that will support business growth and use that as a template for hiring talent.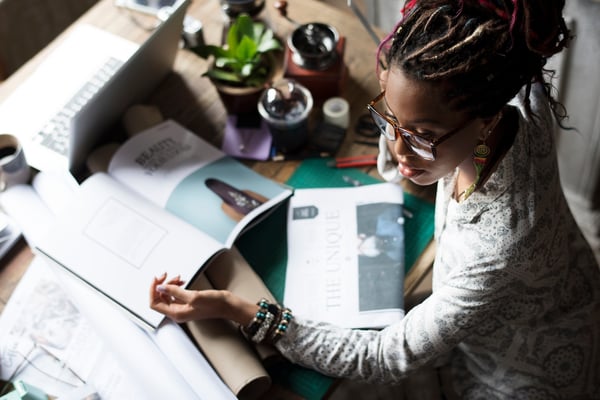 For your marketing team, you may not need a designer-only role right away but you would benefit from hiring a designer with marketing skills who can work in automation software and write blog posts, or a content strategist who has some design skills for creating headers and ads.
For example:
If you have enough content being created that requires a full-time designer, by all means, hire someone, but think of roles having some fluidity so you build a team of multi-talented marketers.
In Conclusion
Simply make smart decisions. Don't let the founder mentality prevent you from making good choices about being profitable, revenue-centric, and presenting your company in a way that solves problems for your users. SaaS marketing is vastly different from other industries, but it's a great way to boost your productivity and conversion rates.