Companies offering software as a service are reaching into every sector and have products in almost every business and home. The SaaS industry has become so ingrained in everyday life that the average company utilizes 110 SaaS services in a given day, a 1000% increase since 2015.
As the SaaS industry grows and becomes necessary in every market, more companies pop up to meet the increased need. The growing market equates to more competition for existing companies and means that although the need for SaaS solutions is enormous, you are not guaranteed customers.
Simply having a landing page is no longer enough to set you apart from the competition. It must be appealing and conversion-increasing to be successful in today's SaaS market. Successful landing pages will bring in new sales and increase the overall success of your SaaS business.
In this article, we will describe the components of a SaaS landing page, teach you how to build a campaign using it, and explain how Web Canopy Studio helps customers optimize and create campaigns around their SaaS landing pages to help them grow their organic traffic and business.
What is a SaaS landing page?
A SaaS landing page is designed with potential customers in mind to promote and sell a SaaS product or service. Most landing pages provide information about the product or products sold while also demonstrating how it addresses the specific needs of a customer base.
A successful landing page must naturally catch visitors' attention and entice them to learn more. Not every detail is contained on a landing page, just enough to answer the most pressing questions and persuade them to move to the next step of the conversion process.
The next step in the conversion process includes calls to action such as:
Signing up for a free trial
Signing up for an email list
Purchasing a product
Subscribing to a service
The best landing pages encourage visitors to take these actions by providing information about the company and culture, demonstrating how a product addresses a customer's needs, and catching the user's attention with calls to action that encourage customers to take the desired action.
Benefits of a Well-designed SaaS Landing Page
A well-designed SaaS landing page is a powerful tool for attracting and converting users into customers. Having a functional SaaS website and homepage is not enough; it must also work with your website and serve as a gateway for other offerings.
A SaaS landing page must be well-planned and targeted to a specific audience to allow your business to create a campaign surrounding your landing page. If you have an applicable FAQ section, blog, or other helpful information, your landing page will guide potential customers to features when the time is right and not before they have buy-in.
Creating a solid campaign around your landing page will lead to the following:
A Tailored Experience for Increased Conversion Rates
A tailored experience creates a positive first impression before a visitor becomes a customer. Ensuring a landing page is easy to navigate by your target audience will make it easy and frustration-free for potential customers to learn about your services. A seamless landing page sets a visitor's mind at ease that their experience as a customer will be great as well, leading to increased conversion rates.
Consistent Messaging
A great SaaS landing page gives your company a single location for a fine-tuned, simple message and a successful campaign to direct all traffic to this location. The language in your meta description or Google ad must match the language on your landing page to ensure that regardless of how they are routed to your landing page they will know what to expect.
Routing all traffic to one page using the same language and brand consistency, leads to increased trust from potential customers.
Easy Data Collection and Analysis
An ideal SaaS landing page will have built-in analytics tools that will allow you to measure the effectiveness of your marketing. For example, HubSpot allows you to measure the effectiveness of each campaign you create in their system and view and measure metrics through charts and tables, so you can track success rates. For individual campaigns, you can view metrics such as new contacts, deals, and revenue generated by the campaign's assets. These tools are essential to track the success of your marketing and guide future efforts.
How to Build a Successful Campaign Using Your SaaS Landing Page
For the most successful SaaS landing page, create it with the idea of how you will use it as a strategy to grow your business. Elements that lead to a successful SaaS landing page include:
Identifying Your Target Audience
Identifying a target audience helps you create a tailored message, experience, and call to action to attract potential customers and increase the likelihood of converting them.
Create Value
Successful landing pages develop a value narrative that explains their SaaS products' benefits and why they are different and better than their competitors.
Select Metrics that Measure Success
Determine what you hope to achieve with your SaaS land page, then select the metrics you hope to measure through your campaign. Measuring the effectiveness of all your campaigns will help guide future marketing efforts and help your company be more successful.
Some excellent examples of campaign metrics include:
influenced contacts
sessions or traffic related to each campaign
new contacts (first touch)
new contacts (last touch)
closed deals
influenced revenue
unique marketing influences
Once you have selected your target goal, you can then pick your metric and track how it changes with various marketing efforts.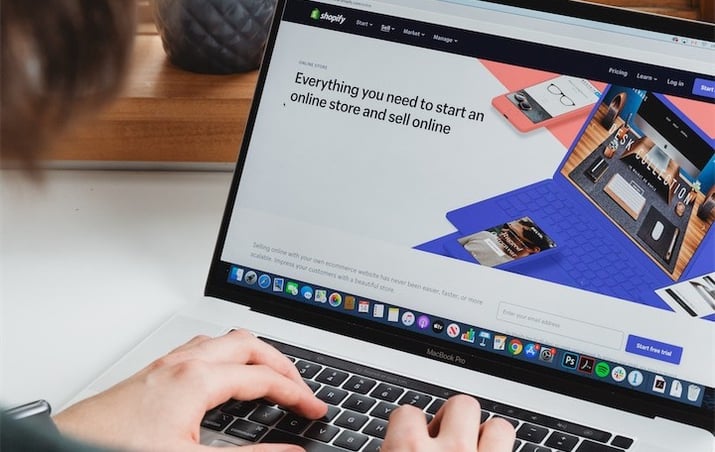 Design Your Landing Page
Your SaaS landing page must be visually appealing and user-friendly based on your target audience. It must also clearly communicate your value proposition and encourage visitors to take the desired action.
A killer SaaS Landing page will include the following elements:
Product Tagline
An excellent product tagline is short, memorable, and effectively communicates a product's value proposition. Ensure you utilize simple language that is easy to understand and avoid using jargon.
Product Features
Product feature descriptions are an excellent opportunity to focus on the benefits of your product and explain how it is different and better than your competitors. Use visuals and examples of how to use a product and how it will solve everyday problems while keeping it clear and concise.
Customer Testimonials
Customer testimonials are statements and endorsements from satisfied customers that display their positive experience with your product or service. They help build trust and credibility with potential customers. To create effective customer testimonials, reach out to customers who have had a positive experience and ask them to provide a favorable review.

To create a compelling testimonial, focus on specific, quantifiable benefits, use real names and photos, and make sure it has a prominent location on your landing page near a call to action.
Customer Logos, AKA Social Proof
Similar to testimonials, customer logos lend instant credit to your tagline claims. Showcasing logos of recognizable companies demonstrate social proof that you are working with companies and building trust with potential buyers. They are a small and easy addition to your landing page that will make a significant impact.
Short Videos About Products
Although you want potential customers to know about your products, do not insert too much text on your SaaS landing page. A short video is an excellent option to improve the buyer journey by giving additional information without making it overwhelming.

Short videos allow you to show off your product, share about your company, and break up text on your page, which makes it more visually appealing.
CTA
Create and test effective calls to action. CTAs must be eye-catching, such as through an action button, placed at the correct location, and measured for success.
The Why
Answer why this product will help the customer and provide benefits and solutions for their company. The why can be part of your tagline, product description, or explained in your product videos. It will also set you apart from your competitors by making your product appear naturally more appropriate to meet their needs.
Clean Design
Websites with clean lines, no clutter, and complimentary color schemes are more likely to attract potential users. Meaningful lines guide viewers down the page, keep them engaged, and ensure readers are most likely to click your CTA buttons.
Mobile Friendly
It isn't an option to have a website that is only optimized for desktops anymore. Smartphones and tablets are incredibly prevalent and used even in business transactions. SaaS landing pages must be optimized for mobile devices, especially if you build a campaign that includes social media ads around your landing page.
Easy Contact
If you want to convert leads, potential customers must be able to get a hold of you. Your SaaS landing page should include contact information that is easy to locate. Some great options include a chat pop-up, message submission feature, or phone number for a sales team member.
Optimize Your CTAs
Optimize CTAs using A/B testing to improve the conversion rates of your landing page. CTA optimization ensures that the traffic you direct toward your landing page will more likely become a customer.
Measure and Analyze Results
Without measuring and analyzing results, it is impossible to determine the success of your campaign. Discuss what you hope to achieve through your SaaS landing page, then decide what metrics will enable you to measure success. Once you have baseline data, track metrics throughout your efforts to help guide you in your marketing.
Creating a successful landing page is easier than you think if you follow the outline and recommendations. Check out some of the best SaaS landing page examples to help guide your next landing page design.

How Web Canopy Studio Helps Customers Optimize Their SaaS Landing Pages
Web Canopy Studio is a comprehensive agency that helps businesses optimize their SaaS landing pages and marketing services.
Web Canopy Studio helps companies optimize their SaaS landing pages to enable successful campaigns that allow for the growth of companies in the following ways:
Buyer Persona
Creating your buyer persona is essential before creating your SaaS landing page and content. Web Canopy Studio helps companies hone in on who their target audience is and help them develop target audience-appropriate website content that will engage visitors and increase conversion rates.
Brand Development and Messaging Strategy
Web Canopy Studio helps businesses effectively communicate with their target audience by creating a well-defined brand identity and messaging strategy. These will help you connect emotionally with potential customers, build trust, and drive conversions.
Website Development/Design
Proper website development will make it or break it for SaaS companies. Web Canopy Studio has a proven track record of creating excellent responsive designs that lead to fluid user experiences while also taking into account SEO optimization.
We then help you focus on conversion optimization by utilizing A/B testing to improve marketing strategies.
Content Strategy
We assist in the creation of an excellent content strategy that includes copywriting with clear and compelling headlines, persuasive language, and fantastic descriptions of products and services. At Web Canopy Studio, we target potential customers in the language they understand and respond to for the best results.
Analytics
Web Canopy Studio has extensive experience utilizing research analytics to optimize a web page's design, layout, and messaging to ensure maximum effectiveness. These analytics include bounce rates, click-through rates, time on page, traffic, and conversions. Continually monitoring these elements helps SaaS companies improve their user experience and increase conversion rates, which leads to increased revenue and growth.
Inbound Marketing
Inbound marketing attracts potential customers to your landing page through valuable and informative content in social media posts, blog posts, and email marketing. This content attracts customers to your website, where a well-designed page will lead them to your desired conversion.
Let Web Canopy Studio help you optimize your SaaS landing page today!
Creating a well-designed SaaS landing page to support a marketing campaign is not easy, but it is necessary to grow a thriving business. A great website will allow for a tailored experience with consistent messaging that will increase conversion rates. Allow Web Canopy Studio to help you perform client research to hone in on your target audience, creating an attractive brand and website design that will support your marketing campaign and lead to your company's success.