The software space is noisy.
There's literally an "Uber for everything" now, as well as some kind of automated AI for virtually anything you need.
However, what we've found is that so many of these software options tend to overlap. Likewise, many leave major gaps that are critical to your business.
So, if we were to start a business all over again and were tasked with choosing which SaaS marketing automation tools we'd like to use, what would we choose today?
Chances are, we'd continue to use what we're doing now because we've tweaked our process so much, and we love the vendors we currently work with!
All of the tools listed here are not specifically marketing automation by themselves - However, together they automate and streamline production, marketing, operation and sales.
Here's our list of the top tools you should use in 2018 to grow your business.
1. HubSpot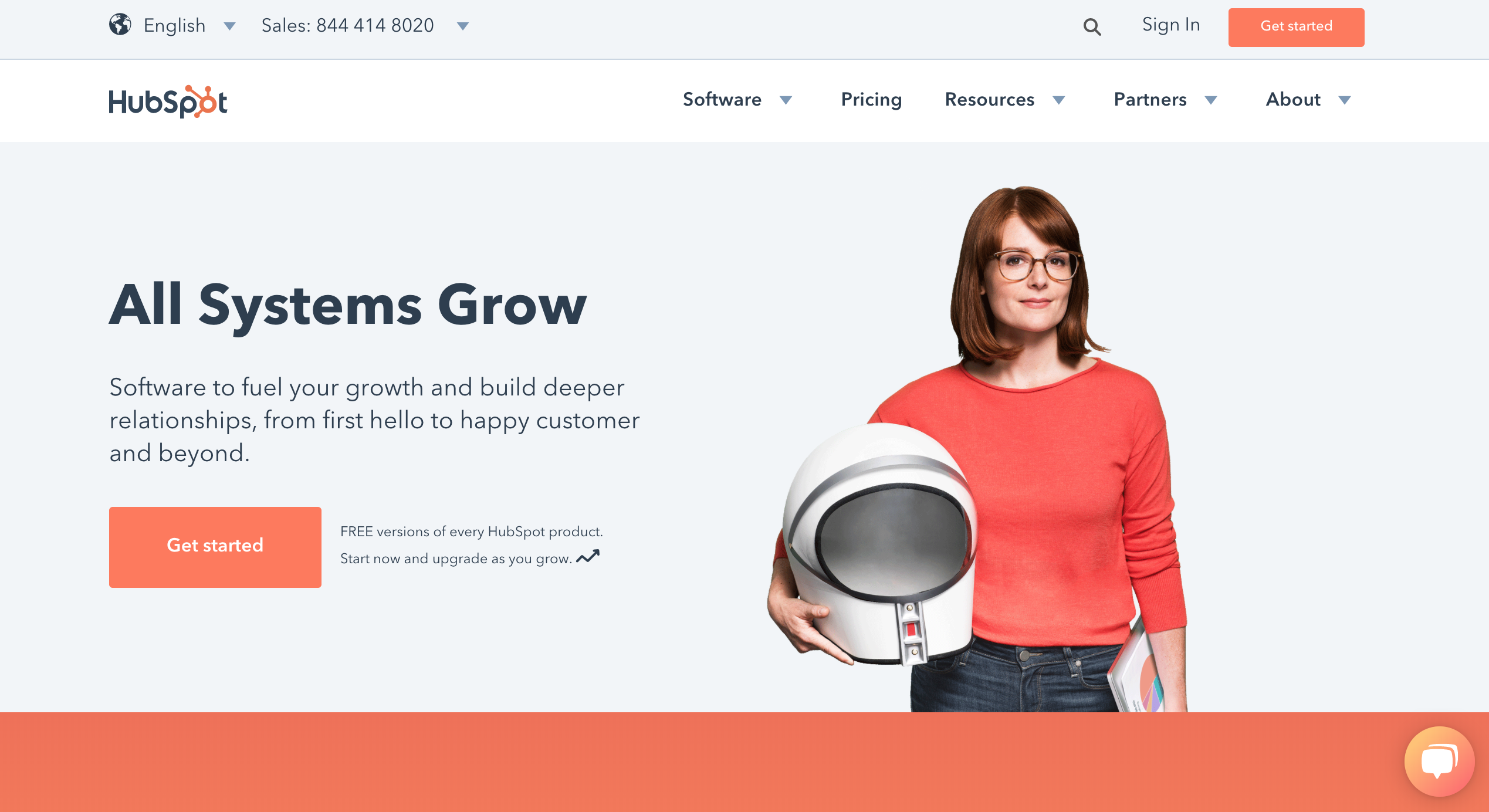 Without question, HubSpot is the go-to choice for marketing automation.
HubSpot is a beast of a marketing engine, powering your website, maintaining your social media, hosting your blog, managing your contacts in a CRM, providing lead generation tools, building workflows and segmenting lists, and so. much. more.
There are others that are less expensive options, but none that really offer everything you need fully and completely without having to supplement with other software options. And the most beautiful part about it? Their free products are actually damn good.
HubSpot has embraced the freemium model completely, and we couldn't be more satisfied. Even startups with zero budget can now build a portion of their marketing with ease using HubSpot's free products, growing with them as their needs change.
2. Databox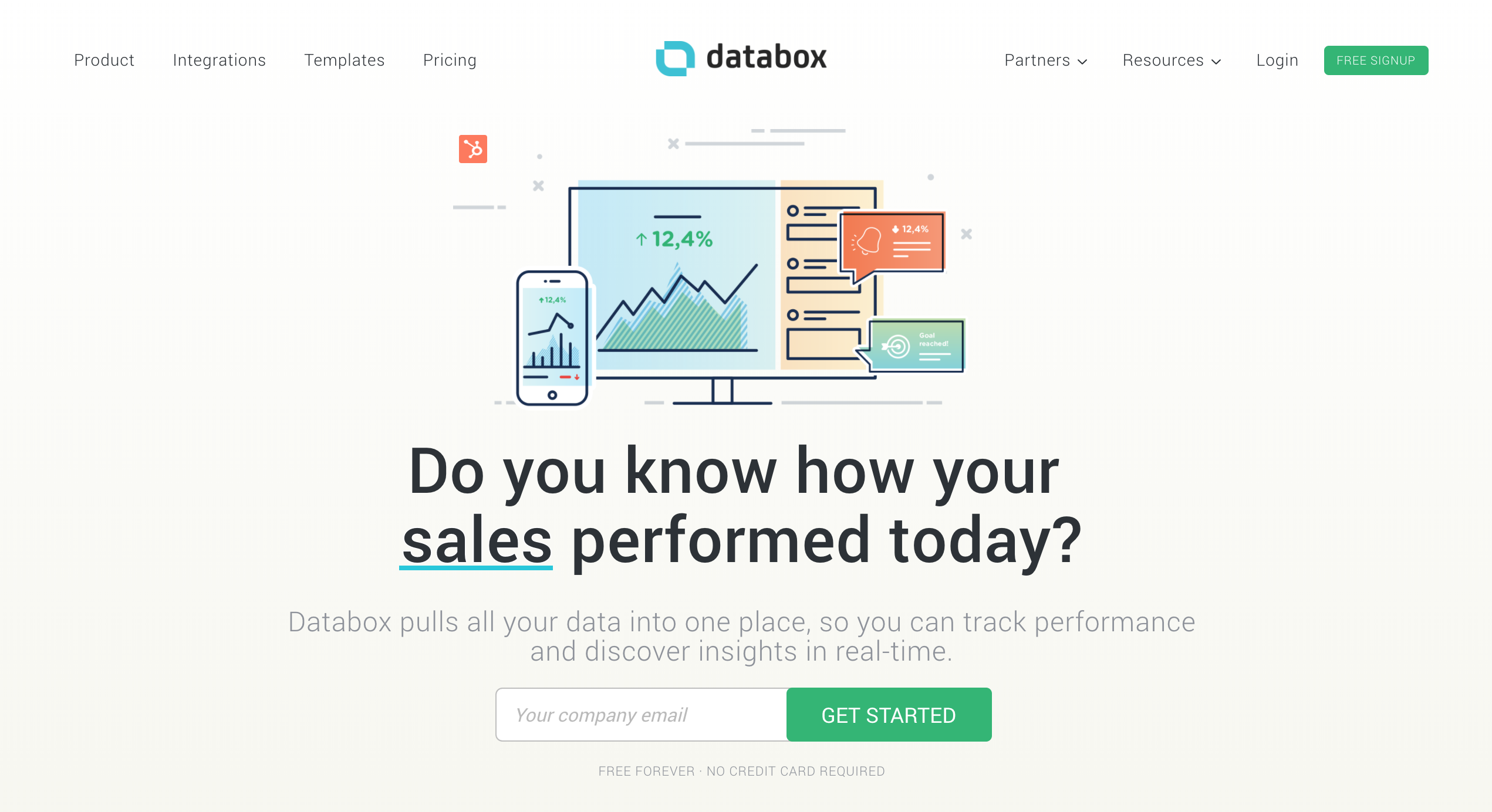 Do you know what a pain in the ass it is to try and get a real time snapshot of everything you're doing for your marketing in one place? Databox came along and solved a problem we didn't even realize we had: Awesome, seamless reporting.
Databox is a tool that allows you to connect virtually all of your data sources to a beautifully designed dashboard system and track your company's performance in a single, easy-to-read location.
By creating unique and custom dashboards, you have the capacity to give a real time view of your performance.
Databox connects perfectly with Google AdWords, Facebook, Salesforce, Shopify, HubSpot, Wistia, Zapier, Instagram, and more than 50 other awesome platforms.
And the best part? The free platform version does almost everything you'd need to get your feet wet with reporting dashboards, so there's really no reason NOT to try it.
3. Atomic Reach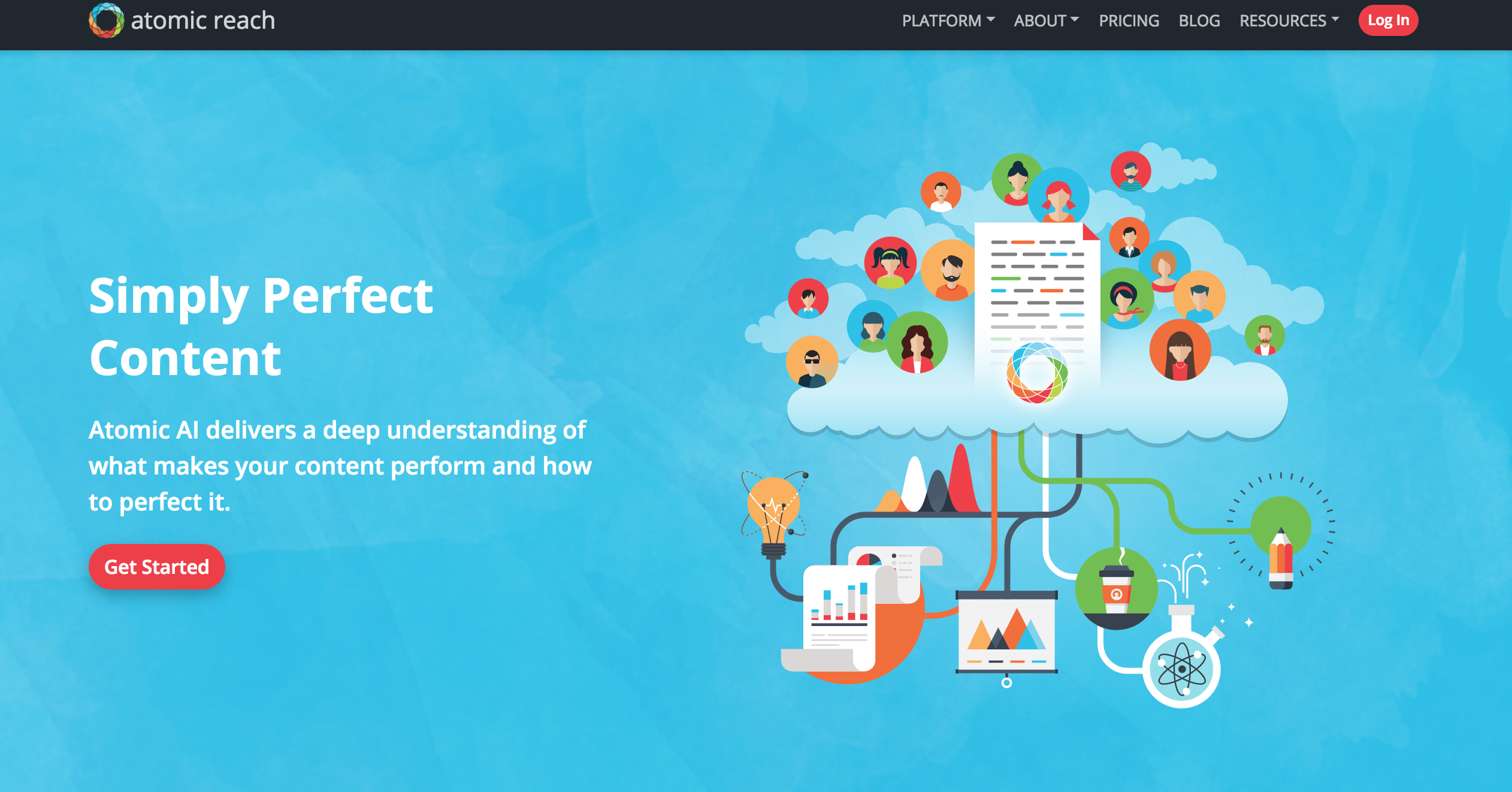 Atomic Reach helps us make sure our content is perfect for the audience we want to target in our blogs, social, and now email. This innovative service utilizes AI to ensure you get the most accurate, results-driven data to develop a content marketing strategy.
The beauty of this platform starts with an analysis of how all your current content performs by evaluating and grading the information you've already published.
This tells you the readability level and emotion level of your content, what is performing best, and what should likely be addressed in the future.
Every piece of content is given an Atomic score, and you are given cues to adjust your content and tailor it perfectly to increase that score.
4. Lucky Orange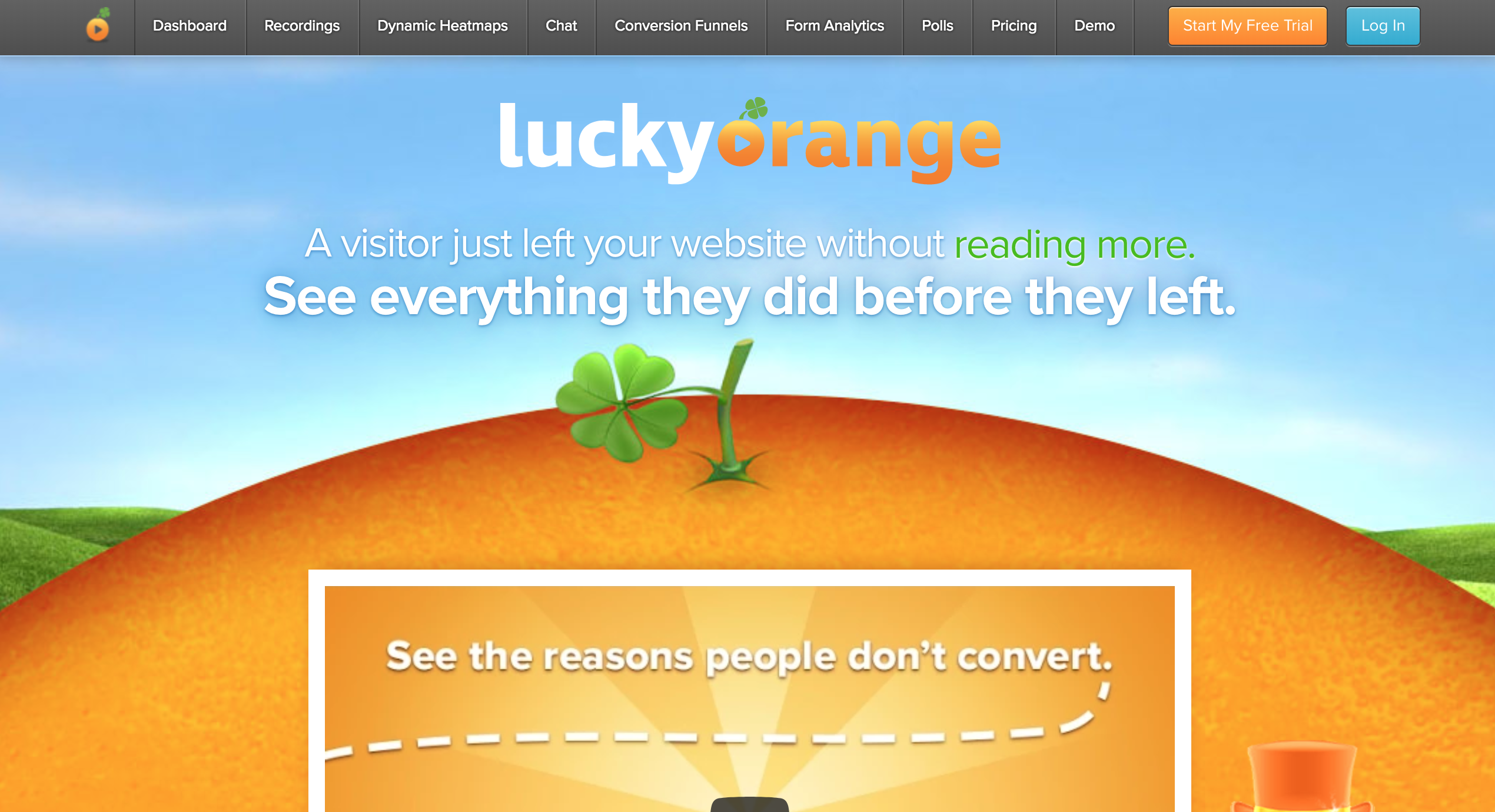 Lucky Orange, a competitor of Hotjar, is a tool that gives you insight into the usability of your website.
Explore the scrolling heatmap to see how much content is consumed and how far down your page visitors are viewing. Explore the click heatmap to see what the hottest areas are that people are clicking on with most frequency.
This tool is extremely helpful for conversion rate optimization. Why? There's so much information that is lost when studying your website.
For example, if you have a page with very low conversions and discover that only 25% of the visitors make it to the bottom where the form is, you just found the answer.
By simply changing the content to make it more engaging so people want to continue scrolling, or, by moving the form up higher in the page, you now can get a higher percentage of people to see your form, and hopefully a higher percentage of people converting on that page.
Lucky Orange also offers a free seven-day trial so you can see if it is right for you.
5. Seventh Sense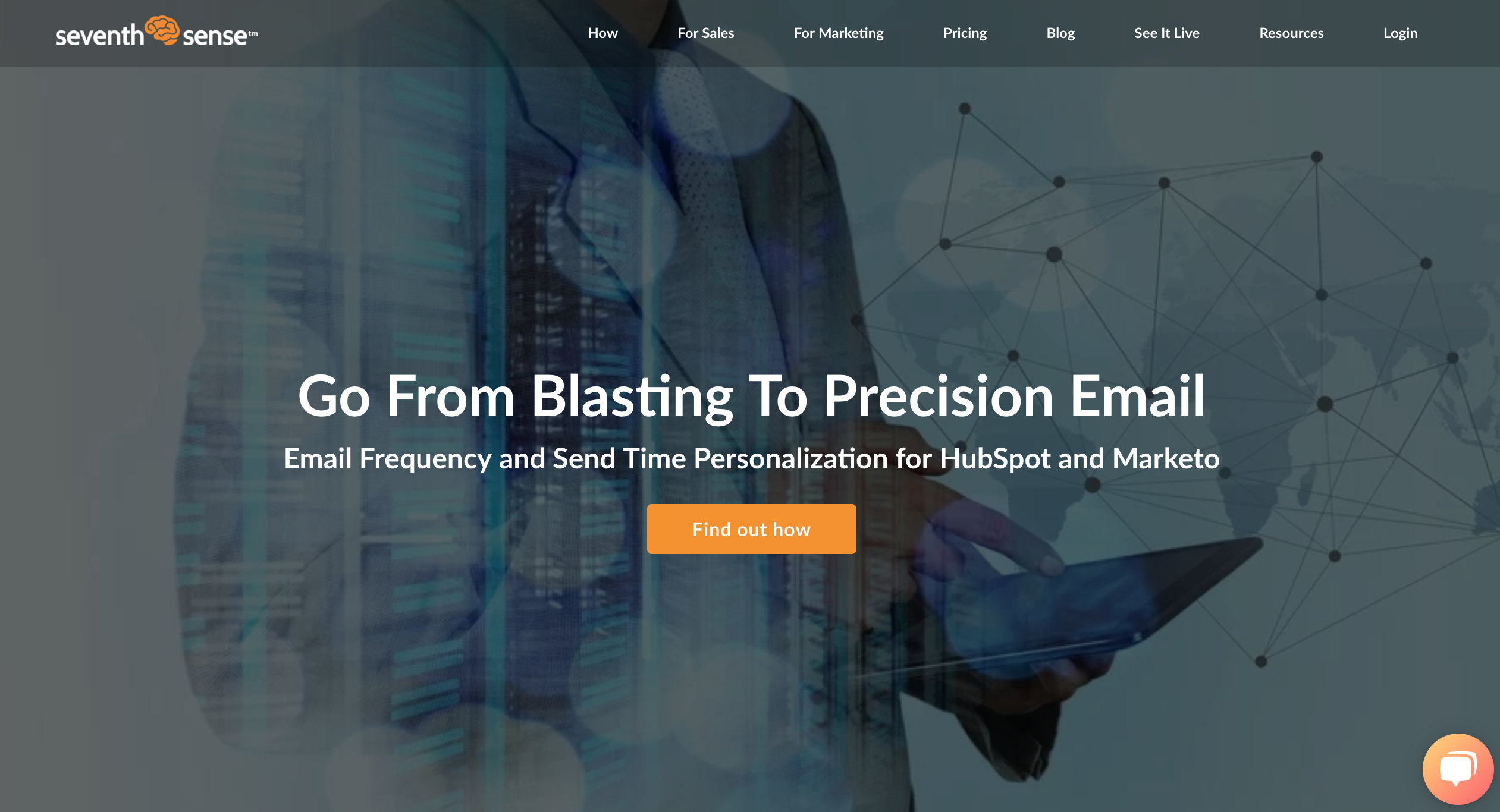 This is just a really cool platform. Email intelligence is a pain in the ass. Think about all the content that is sent out in mass numbers. What if that content could be delivered to individuals at the perfect time based on their previous interactions?
Seventh Sense does just that, allowing you to send your HubSpot emails at the perfect times based on that individual contact's needs.
This is only scratching the surface of the features of this product, but it is quite a powerhouse and one we will be using for a very long time.
6. Stripe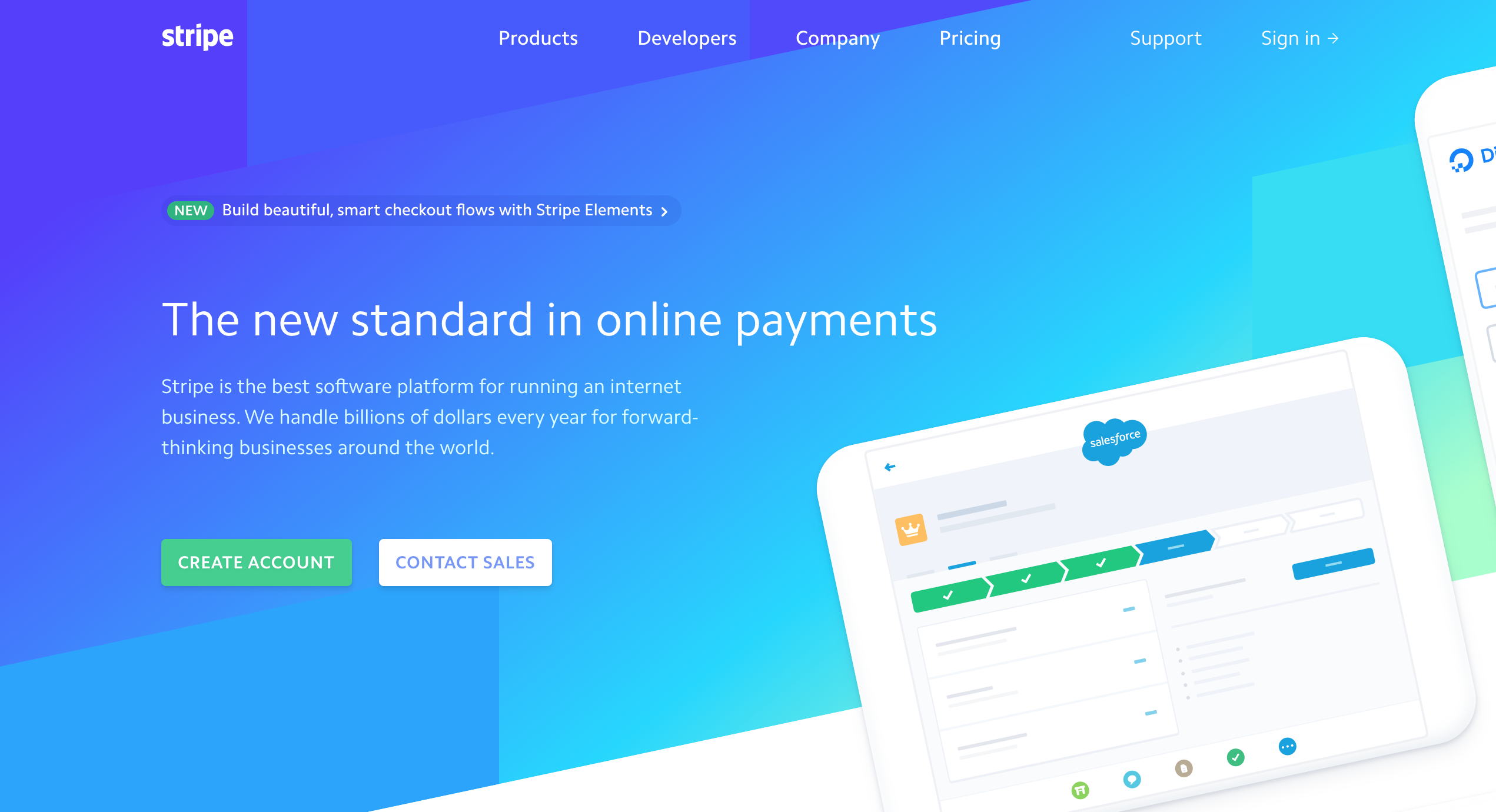 Stripe is like a "duh" in our book. There are so many other marketing automation tools that integrate with Stripe, we felt like we could just sum them all up with… Stripe.
This has quickly become the go-to payment gateway for SaaS companies around the world. They also have a pretty great website. If you need an easy to use gateway, Stripe is your dude.
7. Drift

Harnessing the power and innovation of chat, Drift is a very smart conversational marketing platform. With this service, you can save time and money in engaging with your leads, as well as customers.
This is a great solution for form-less site features, integrating your support, marketing, and sales features into your website strategy.
8. Wistia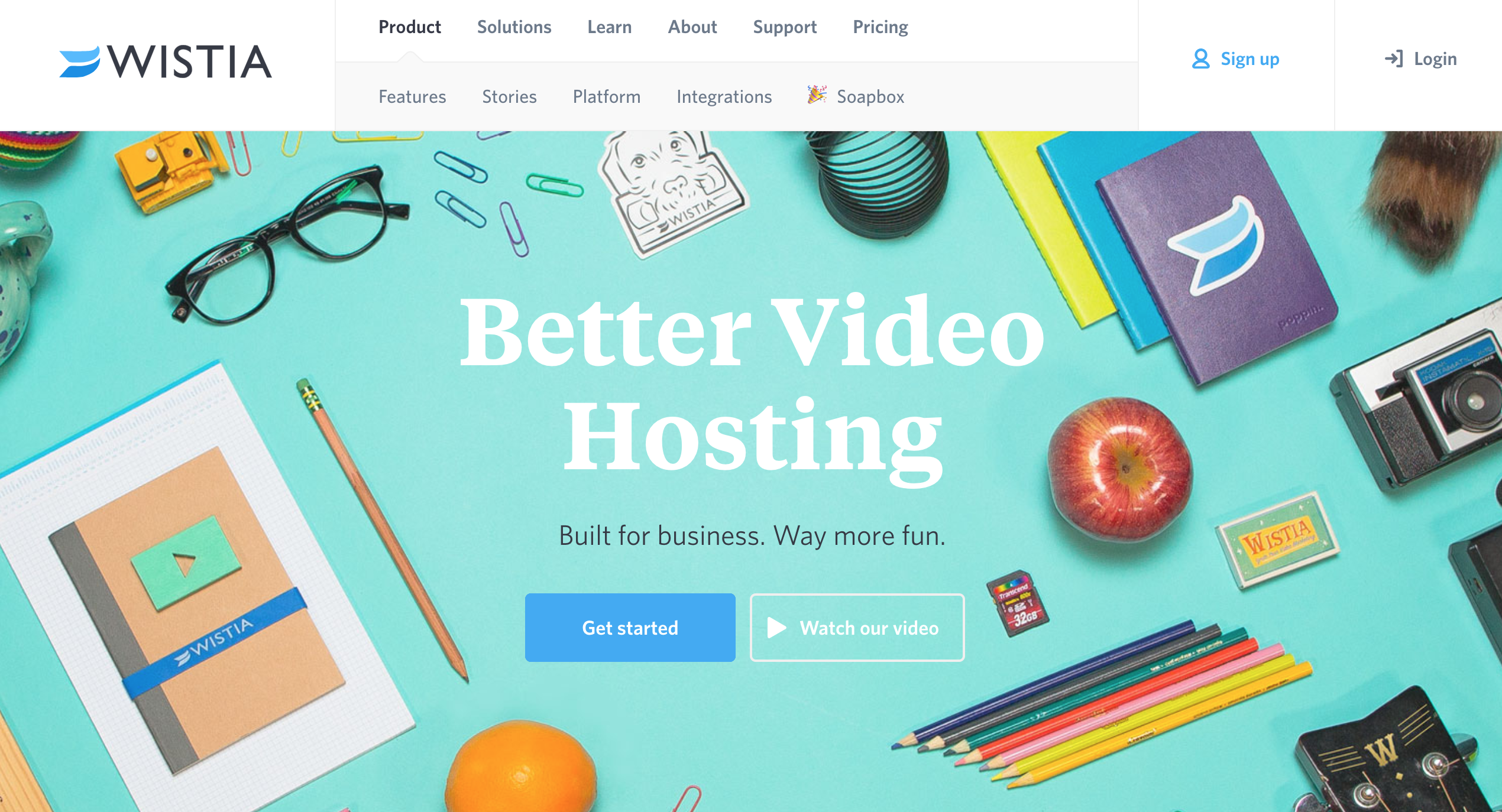 Video is huge, and with Wistia, you have the best video hosting software available for businesses today. Through Wistia, you can communicate, connect and convert in a more human way.
Video has shifted marketing in a big way, and that doesn't mean you have to focus on YouTube or Vimeo only. We love Wistia for complete and total control over your video strategy.
9. Shopify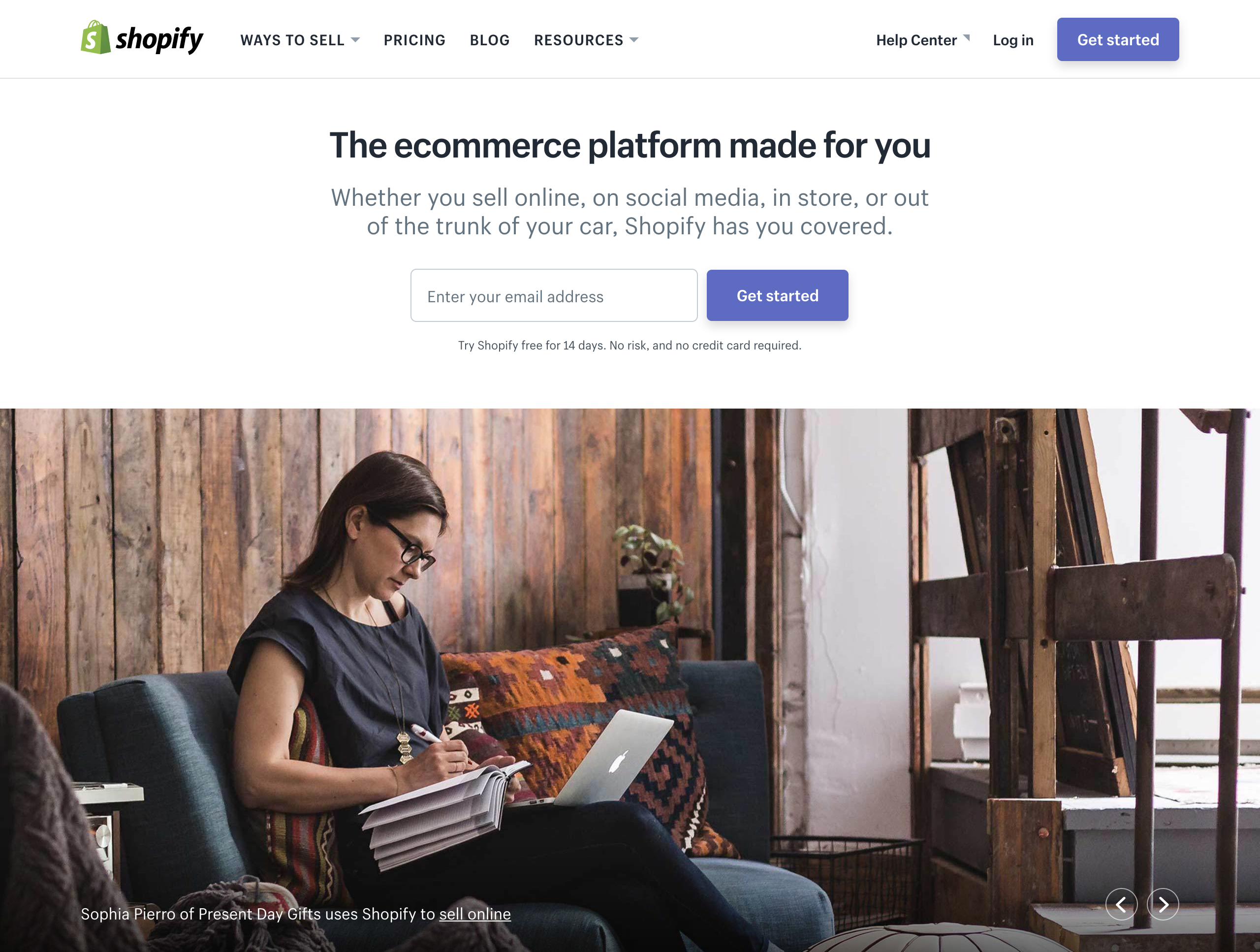 Need a fantastic ecommerce solution? Why look anywhere else? Shopify has clearly emerged as the market leader in ecommerce marketing automation. For a SaaS company, this one's got some great bones and features to boot.
HubSpot and Shopify have recently teamed up with their integration that's taking the marketing world by storm. If you need an ecommerce solution, this is an amazing option. We'd look to no further :)
10. PandaDoc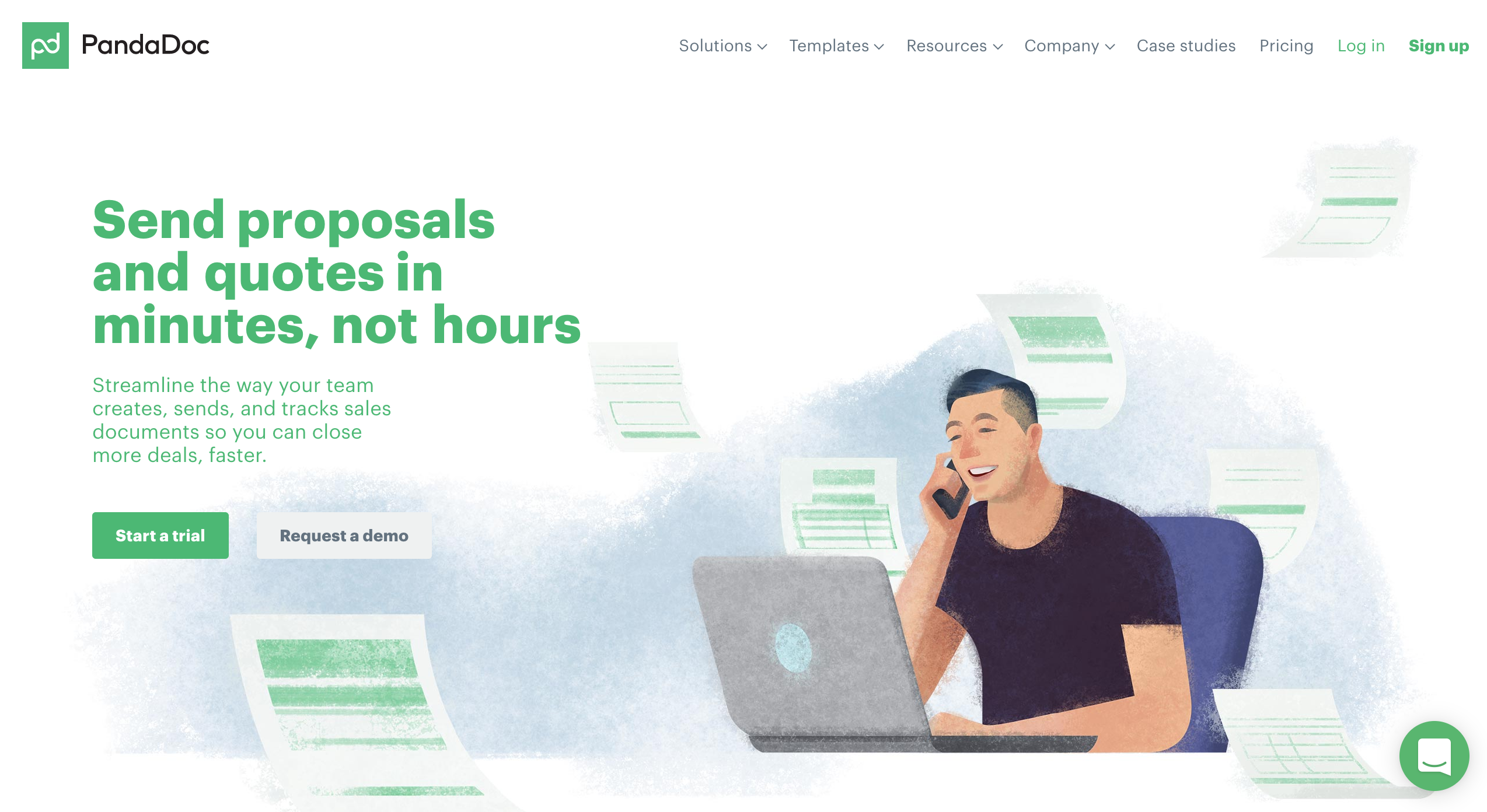 Contracts, documents, and more - this one's got you covered. What a great and powerful tool for automating your doc center. PandaDoc allows you to store your resources in one location, easily accessing your contract history.
Gone are the days of sending contract via email and hoping people sign it - PandaDoc gives you insight into the data around when people are viewing your resources.
11. Harvest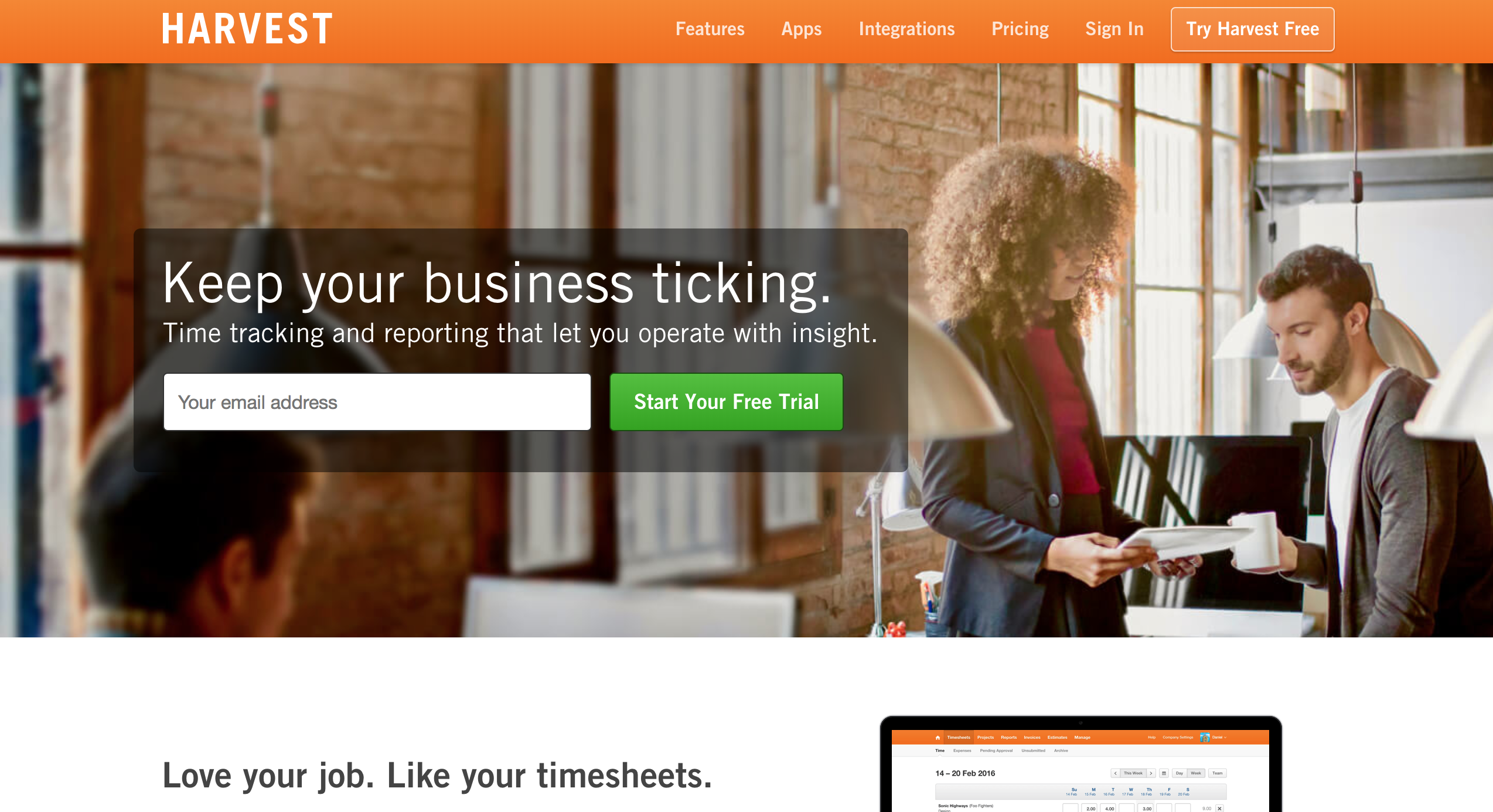 Time tracking, budget tracking, keeping in touch with progress on projects? Harvest is literally the "bomb dot com" for modern time tracking tools.
Between easy-to-use chrome features, integrations with other tools in this list, and wonderful reporting insight, this tool has become a lifesaver for so many.
Not to mention - when you're looking to forecast staff availability and deadlines for phases of projects, their Forecast software is a beautiful addition to any software stack.
12. Asana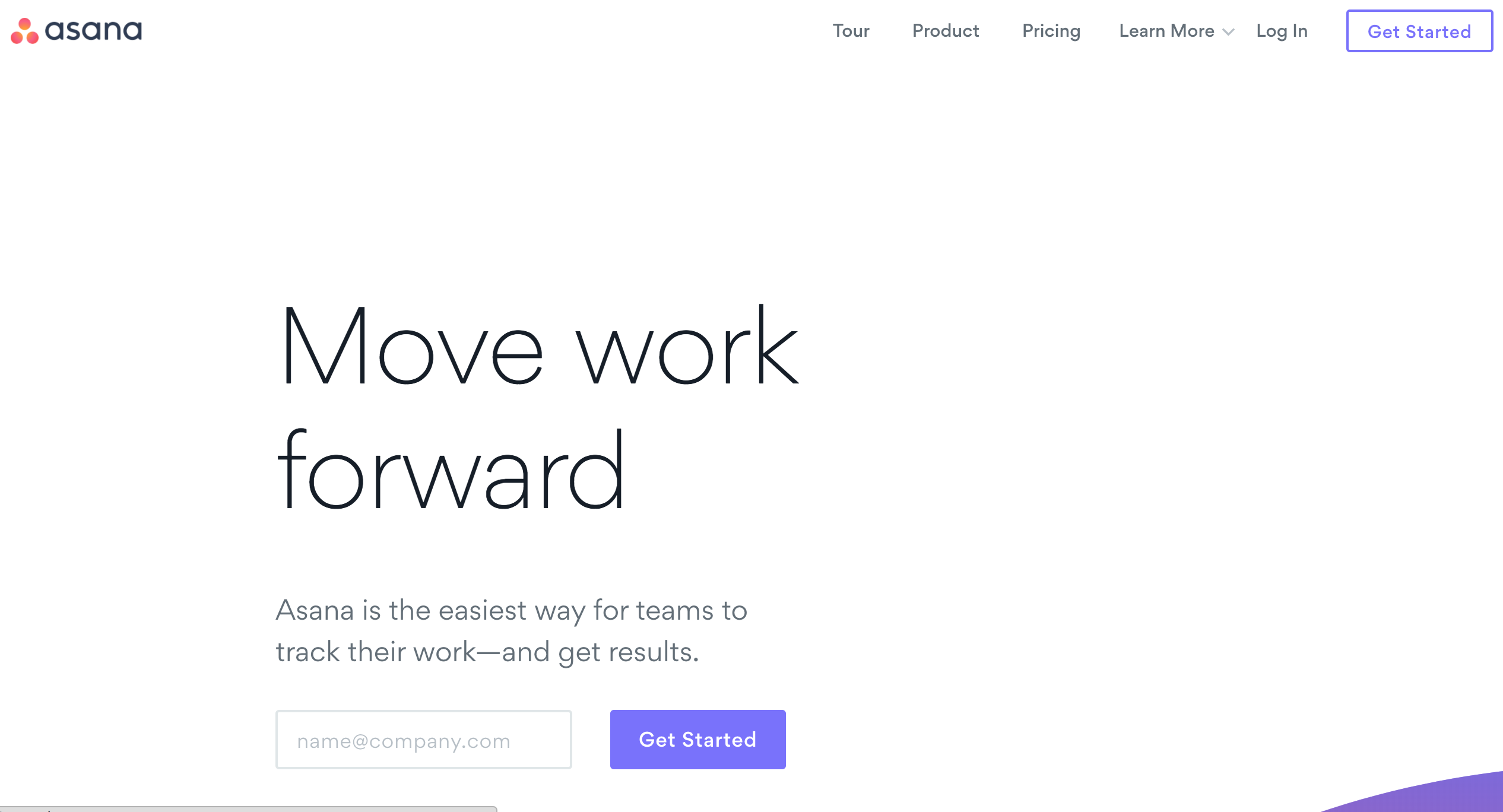 Project management is a BEAST. There's as many SaaS automation options here as there are colors in the rainbow. That being said, our preference is Asana. The ability to manage teams, projects, and tasks is awesome. The free version is awesome as well.
We love the boards layout, as well as the list layout, for working through Scrum and agile processes. And.. well, Harvest integration is a beautiful thing for real time, time tracking of specific tasks to projects.
13. Slack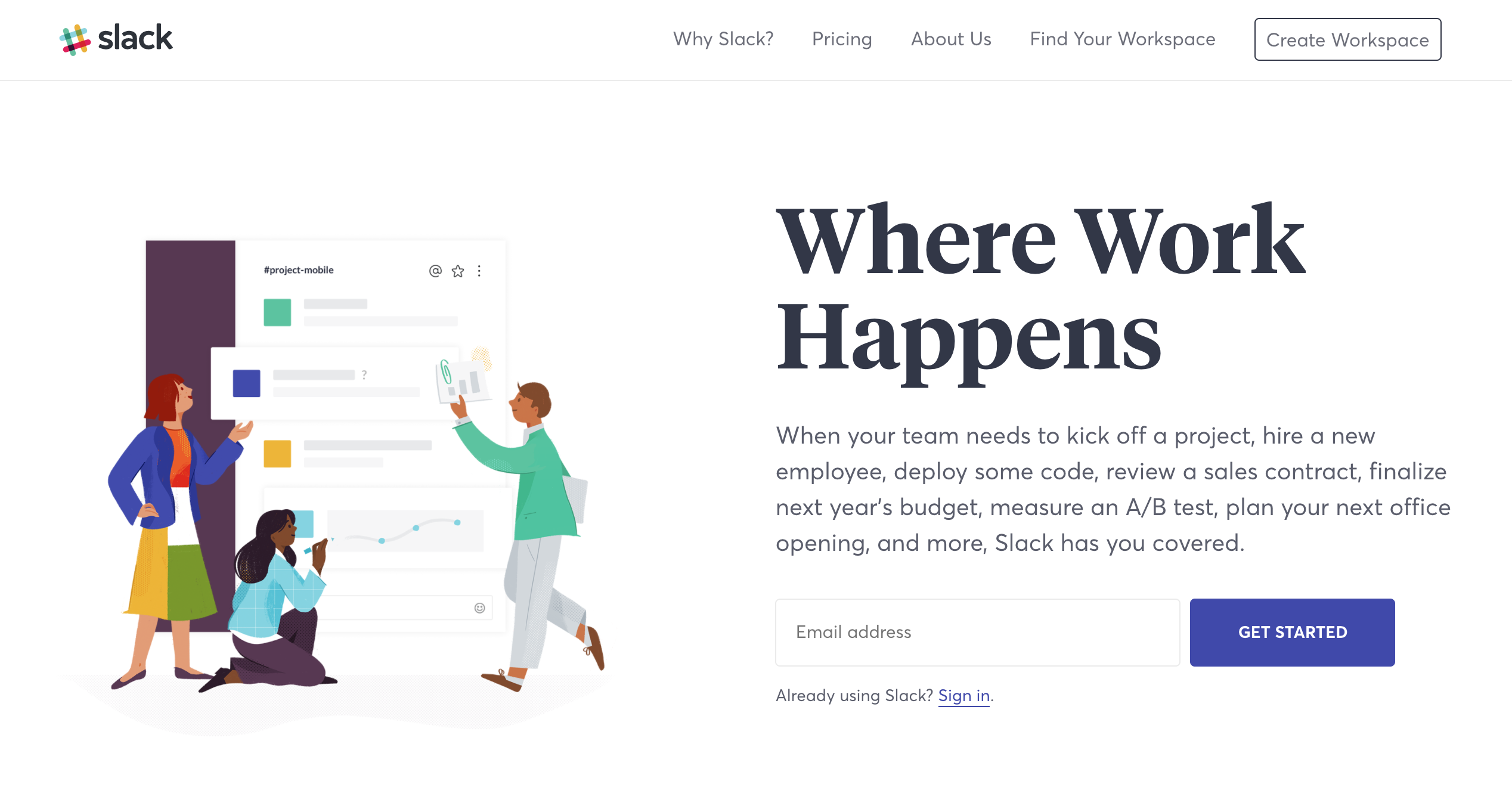 Email sucks. Text messaging is way too personal. Who the hell uses a phone call today? Slack is just right. Use channels to organize categories of conversations, DM for personalized chat, and invite guests as needed.
It's free for most of your needs, and is a super easy-to-use interface.
Another great feature of Slack is the amount of integrations, and their client-first approach allowing companies to easily develop their own bots as needed.
14. SEMRush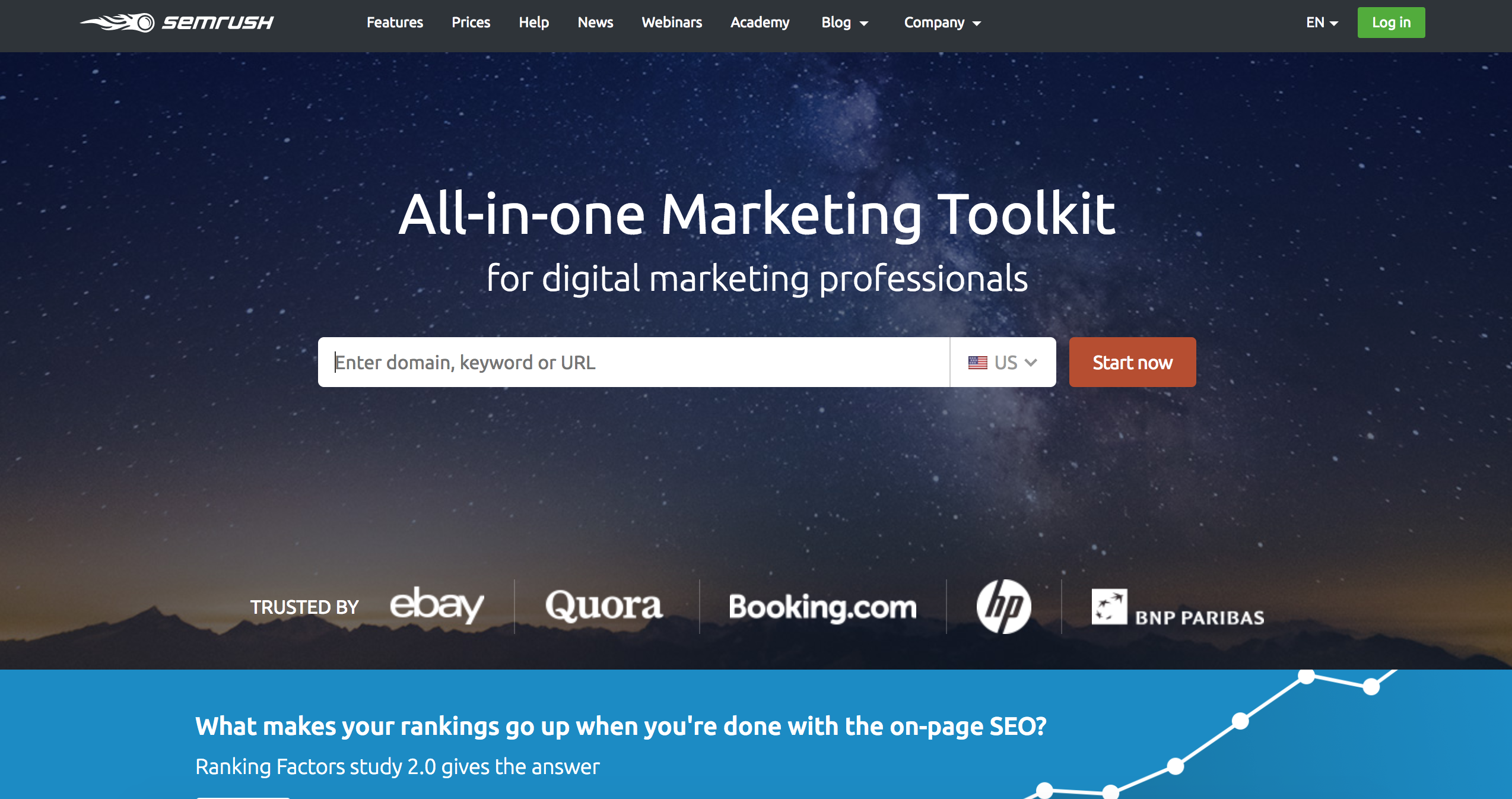 With HubSpot saying goodbye to keywords in 2018, we had to find a better way to keep track of individualized keyword scores and reporting.
SEMRush has quite a powerful engine and has been expanding their tools far and above the "seo keyword" tool they were once known for.
SEMRush allows you to get a full report on what your company is ranking for, terms you should rank for, errors and issues on your site that need fixed, and so much more. The new toolkits for social media and content are beyond awesome, and we're excited to see what's next!
15. Zoom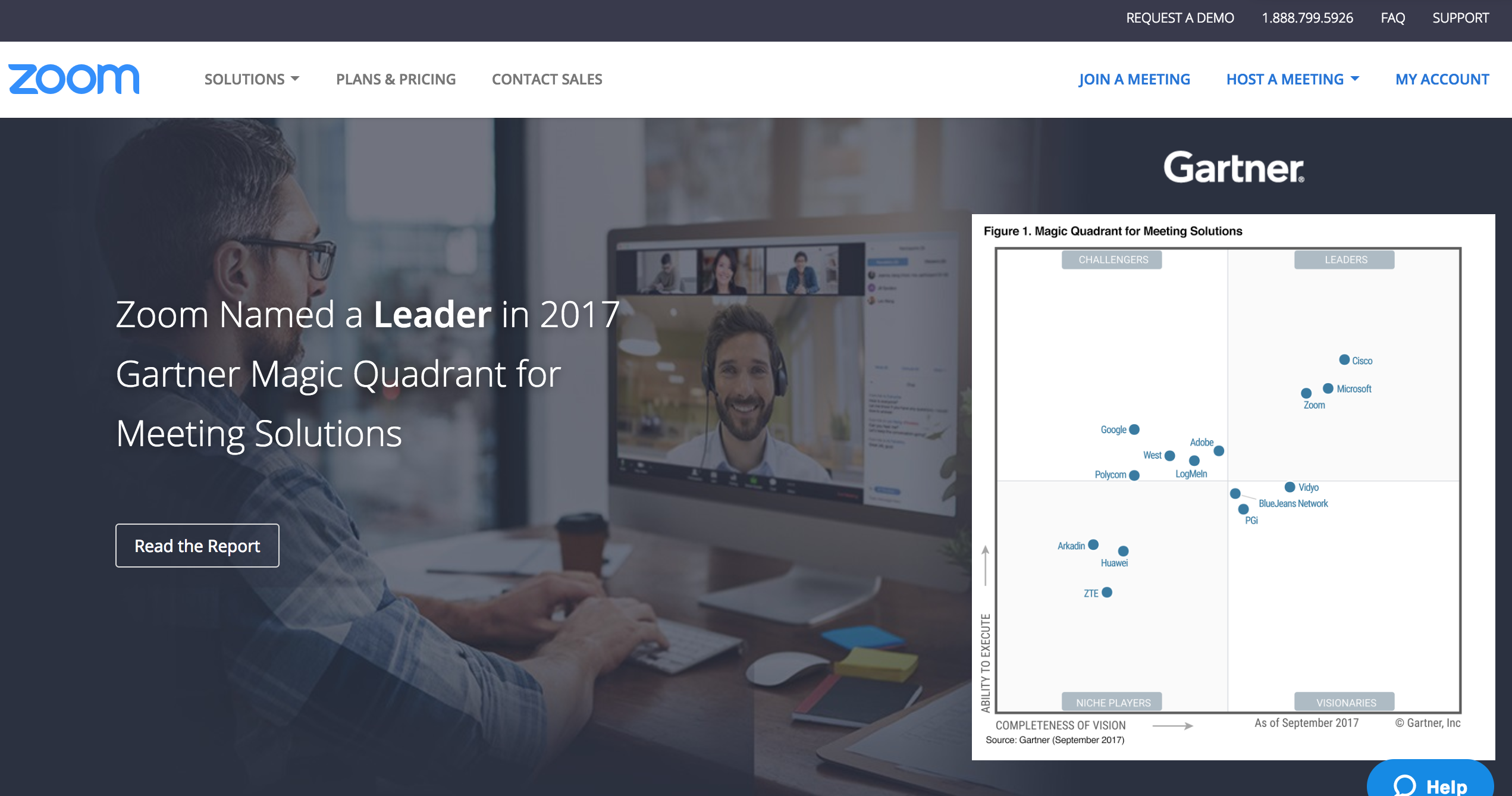 Video chat, what up! Video conferencing has become the norm for many companies today. Through the use of Zoom, you now have the ability to easily host video conferences for up to 99 people without the obnoxious setups and bad user interfaces of other providers.
Zoom has quickly become the leader in this space, especially in the SaaS world.
To recap, there's literally thousands of software options today for finding the perfect marketing stack. These SaaS marketing automation tools compiled in this list have been the basis of our business, and are exactly where we'd start if we had to work from the ground up, once again.
FOR THE FULL BREAKDOWN OF WHAT A SUCCESSFUL MARKETING STRATEGY LOOKS LIKE, CHECK OUT OUR
SAAS MARKETING

RESOURCE GUIDE!