The Canopy Coverage, dishing out the latest trends in the market that you need to be aware of. Packed with actionable insights, cutting-edge strategies, and the latest trends in client acquisition, marketing, sales, and business operations.
In this issue:
HubSpot News and Goodies
RevOps: The Secret Ingredient for Exponential Business Growth Revealed!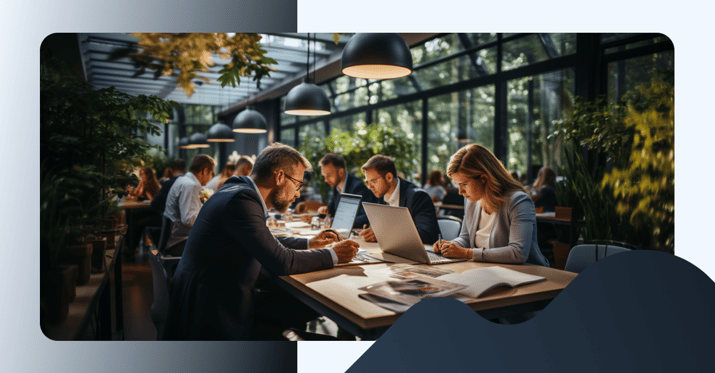 In a world where businesses constantly strive for growth, a new concept called revenue operations (RevOps) has emerged as a game-changer. By aligning sales, marketing, and customer success departments, RevOps aims to maximize revenue and drive business growth. Companies that have implemented RevOps have experienced remarkable success, with a study showing that they grew three times faster than those that didn't.
However, many executives struggle to define and understand RevOps, leading to negative impacts on their businesses. This comprehensive article delves into the world of revenue operations, explaining what it is, its importance, and how to successfully implement it in any business. It emphasizes the need for cross-functional collaboration, better transparency between departments, the ability to predict business growth, and improved problem-solving.
By following a step-by-step approach, businesses can get started with revenue operations and reap its numerous benefits.
---
The B2B eCommerce Revolution: Get on Board or Risk Being Left in the Dust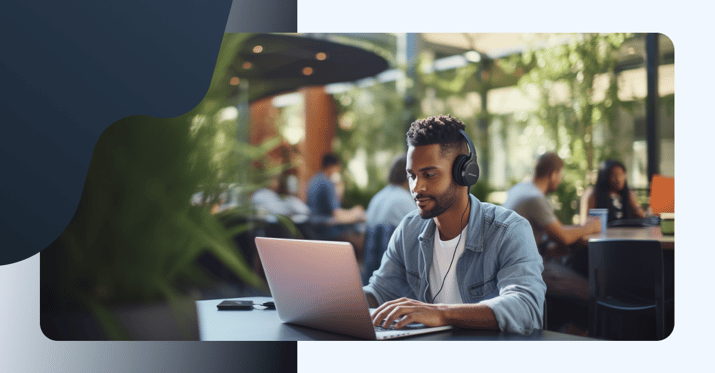 In the fast-paced world of B2B eCommerce, business owners, marketers, and sales leaders are seeking the next big wave to ride towards increased profits. Web Canopy Studio, a leading industry resource, has recently unveiled the hottest trends that are making waves in the B2B eCommerce landscape. From virtual handshakes to digital dollars, these trends promise to reshape the way businesses engage with their clients, market their products, and conduct transactions.
According to the report, B2B eCommerce is set for a splashy future as new technologies and strategies emerge. "We're witnessing a revolution in B2B eCommerce, with exciting trends that challenge traditional business practices," says industry expert John Smith. "Businesses that embrace these trends can ride the wave of profits, while those who resist risk wiping out."
The report highlights key trends, such as personalized customer experiences, AI-driven analytics, omnichannel marketing, and seamless integrations. It also emphasizes the importance of adopting mobile-responsive websites, optimizing user interfaces, and leveraging automation tools for enhanced efficiency.
To stay ahead in this ever-evolving landscape, businesses must not only ride the wave of these trends but also navigate the waters with caution. The report advises businesses to continually adapt their strategies to leverage the latest tools and technologies to create unique and engaging experiences for their clients.
To delve deeper into these exciting B2B eCommerce trends and gain actionable insights, read the full article here.
---
VIDEO: Unleashed the Power of AUtomation: 10 GaMe-Changing Ideas for Website Forms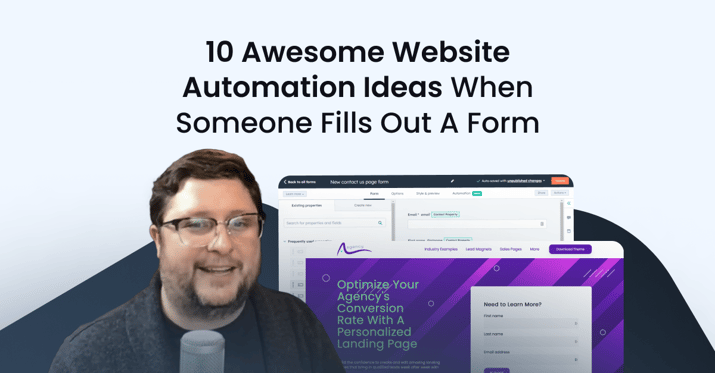 In the age of automation, businesses are harnessing the potential of website forms to streamline their sales and marketing operations. With tools like HubSpot, the possibilities are endless. Today, we delve into 10 remarkable website automation ideas that can be triggered when someone fills out a form.
One crucial aspect is the onboarding process. Treating new contacts as individuals and providing value before bombarding them with sales pitches sets the foundation for a successful customer relationship. Additionally, by leveraging form submissions, businesses can generate lead scores based on various criteria and engage prospects more effectively. Segmenting the list according to lead scores enables personalized nurturing campaigns and tailored interactions.
Furthermore, businesses can create specific offers or conversion events for each segmented list, fostering engagement and propelling prospects forward in their buyer's journey. Assigning sales contacts and automating sales or marketing tasks ensures that no leads fall through the cracks, maximizing conversion opportunities.
Automation also allows for the creation of unique website experiences, where personalized content caters to visitors based on their journey and interests. Retargeting on other platforms amplifies reach, and updating forecasting provides a comprehensive view of leads and potential revenue.
Lastly, by enabling prospects to book directly into calendars, businesses eliminate unnecessary friction points and boost sales efficiency.
To explore even more remarkable website automation ideas, take our website conversion assessment and unlock your website's true potential.
Read the full article, watch the video on YouTube or stream it on Spotify and Apple Podcast.
HUBSPOT NEWS AND GOODIES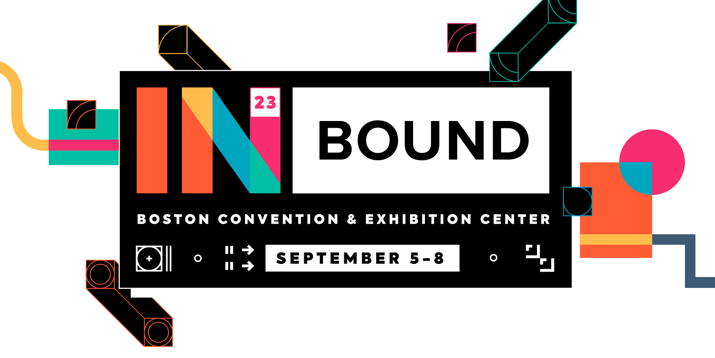 HubSpot Inbound Conference Returns with a Bang!
HubSpot's Inbound Conference is back, and this year promises to be a groundbreaking event that will redefine business growth strategies. Set to captivate business owners, marketers, and sales leaders alike, the highly anticipated new edition of HubSpot's Inbound Conference is generating tremendous buzz and excitement. The conference aims to equip attendees with the latest insights, trends, and strategies in client acquisition, marketing, sales, tech/tools, and business operations.
According to a recent announcement from HubSpot, the conference will showcase a lineup of renowned industry experts and thought leaders who will delve into cutting-edge topics and present innovative approaches to drive success in today's rapidly evolving business landscape. As one attendee enthusiastically shared, "This conference is an absolute game-changer. It's a one-stop shop for staying ahead of the curve and gaining a competitive edge."
From engaging keynote speeches to interactive workshops and networking opportunities, HubSpot's Inbound Conference promises to be an immersive experience like no other. Attendees can expect to gain actionable insights, forge valuable connections, and explore the latest advancements in marketing technology and automation.
Don't miss out on this extraordinary opportunity to be at the forefront of industry knowledge and connect with like-minded professionals. Get ready to revolutionize your business growth strategies at HubSpot's Inbound Conference 2023!
Check Inbound 2023's page here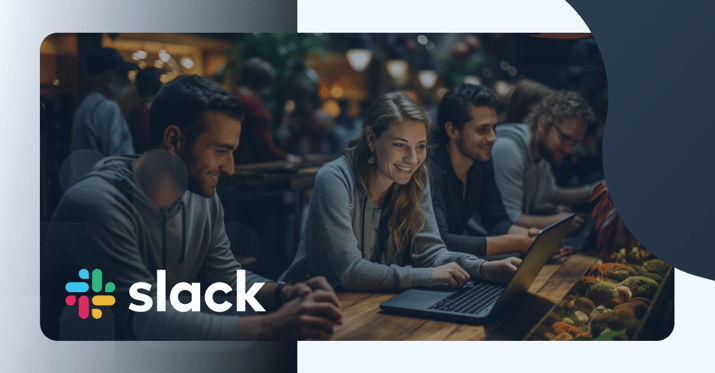 Boost Your Slack Productivity: Expert Tips to Maximize Value and Efficiency
In today's fast-paced business environment, effective communication and collaboration are crucial. Slack, a popular team communication tool, offers a plethora of features that can enhance productivity and streamline workflows.
In this article, we present easy and useful tips to extract more value from Slack, empowering business owners, marketers, and sales leaders to make the most of this powerful platform.
From leveraging keyboard shortcuts and integrating helpful apps to optimizing channel organization and utilizing advanced search functions, these practical tips will supercharge your Slack experience. Discover how to stay organized, minimize distractions, foster effective team communication, and boost overall productivity.
Don't miss out on the opportunity to transform your work processes and elevate your team's performance with these expert insights.