WTF, ya'll.
We thought this day would never come. We will gladly welcome Instagram to the HubSpot platform! All of us at Web Canopy Studio are just... so... freakin... stoked!
HubSpot Announces The Instagram Scheduling Feature Is Live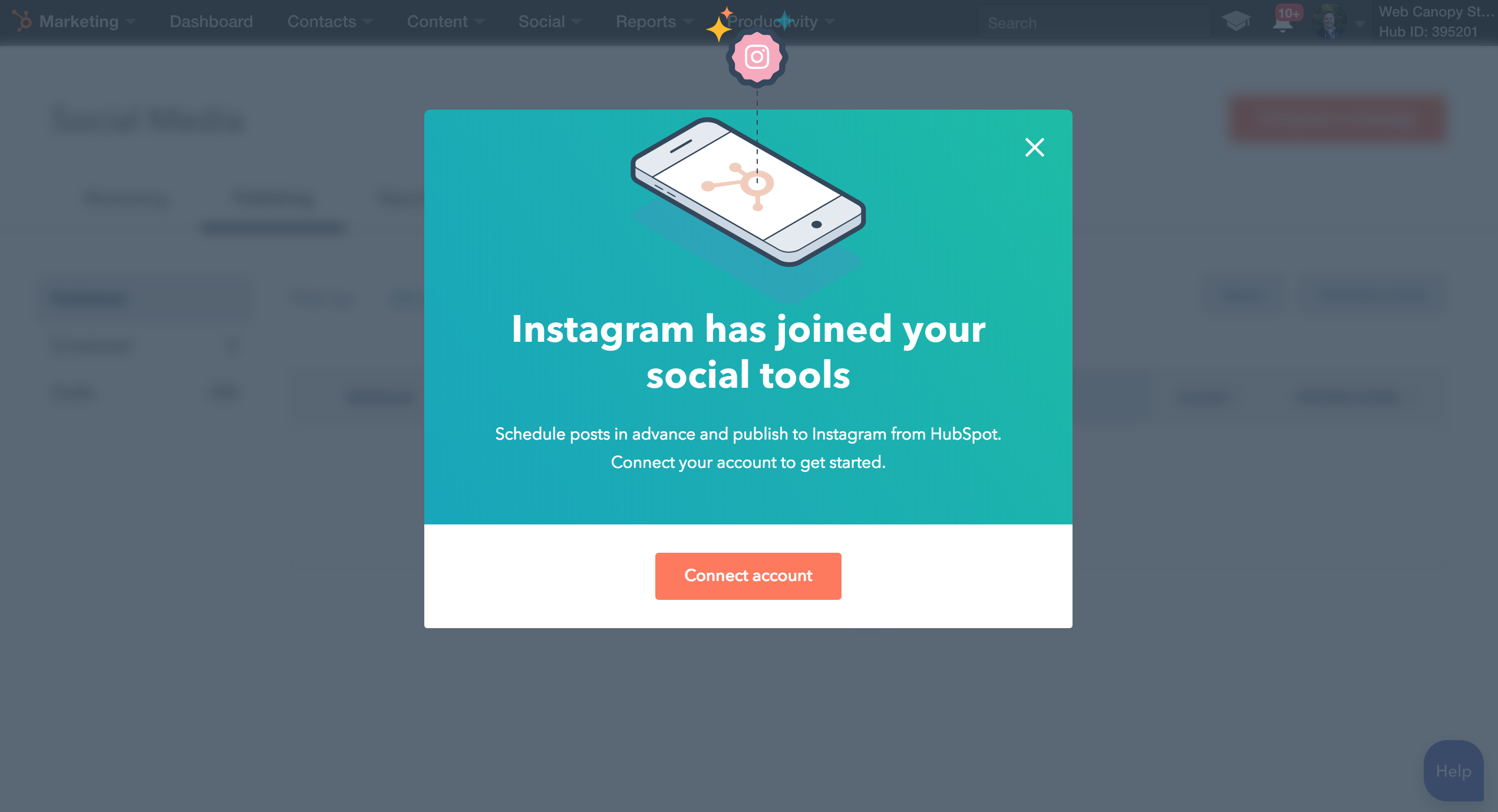 HubSpot announced on February 20th to their Facebook Audience that the beta for native Instagram publishing would be live in all partner portals, as well as those Beta Testing.
As a marketing professional in 2018, it's critical to incorporate Instagram into your social strategy. There is a ton of research about using Instagram for promoting your brand and building an engaged audience. However, it has been difficult to schedule unless you're using another 3rd party app.
What Does This Mean For Social Media Managers?
For companies using HubSpot to manage their social on Twitter, Facebook and LinkedIn, it has been a major pain up to this point to try and coordinate Instagram into the strategy.
This opens the door to a new day in marketing strategies incorporating Inbound Marketing into the Instagram platform, and being able to manage everything seamlessly from one lovely scheduling tool :)
If you are interested in getting into the Beta in order to have access, HubSpot has provided a link to get access here.
Happy Instagramming!