E-commerce can prove to be highly profitable for you and your business; however, the process of establishing your online business can be quite expensive. Even though achieving online visibility from a blank state is well worth the money, sometimes, it can prove to be more than a mere dent in your wallet. There are resources available for developing ecommerce on a budget. They are cheap and give you the ability to create your online business with relative ease. When developing a business of any kind, it is not only important to plan ahead, but also to take advantage of any resources that are available to you. Why not do the same with E-commerce? These resources and suggestions well help you establish an E-commerce presence without harming your budget.
Convenient Online Payment Systems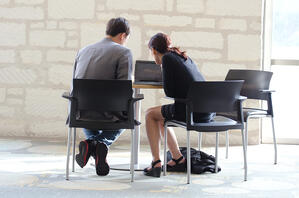 Image by Flickr User Official GDC
Systems such as Paypal or Google Checkout give your customers an easy payment process that gives them more incentive to shop with you. These systems are inexpensive and can serve your client population as a whole. By giving your customers such a convenient option of payment, they may become more comfortable with bringing you their business on the regular. Resources that can be implemented once but used repeatedly are resources that will be most beneficial in the long run. Increase your E-commerce popularity by making the customers purchasing process as convenient as possible.
Create An E-commerce Calendar
Mapping out your online business can help you plan ahead and avoid any untimely challenges. Creating a calendar, whether it be for one week or one year, ensures that you have a clear-cut picture of where you want to be in the future. This also helps you plan your business around peak shopping times such as holidays and events such as Black Friday. Having a detailed plan helps you stay focused on the goals that you've set for yourself and your business. Make your business stable by creating a detailed timeline and be proactive in sticking to it precisely.
Social Media Networks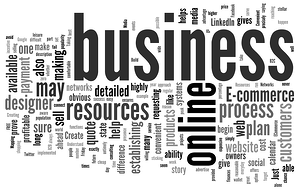 I'm sure we're all aware of the benefits of reaching your audience during their everyday lives, but many business owners fail to realize the dramatic effect that social media offers on online sales. Facebook, Twitter, and even LinkedIn are a wonderful resources for business owners.
Create a page with your business information, a description of your product or services, and even an example of any projects that your business has completed. Just like other social media networks, LinkedIn gives you a chance to connect with many people, the only difference is the heavy presence of business looking for B2B and B2C networks. Build up your social media and advertise your business to the masses. You can even take advantage of this presence by making tweets and posts advertising your products to all your followers!
Request A Quote From Web Designer
Image by Flickr user Saad Faruque
A good website is key when it comes to online sales. There are ways to make your own website, thus saving yourself a great deal of money, but a professional can make your website perform exactly as it needs to. His service may not be free, but a quote is. Request a quote from a web designer to see if a well-made website is in your budget or if you need to push it back a few months until the funds are in order.
There is always a web designer that is willing to assist you, now finding one that is great and reasonable on price is a different story. That's the beauty of requesting a quote! Taking a few minutes out of your day and consulting with a local designer will cost you zero and may prove to be highly profitable for your online business.
Finances should never be a reason for you refrain from establishing your business online. These are just a few of the many great resources out there that can benefit your business in this regard. Understand that E-commerce does not have to be as difficult as it may seem. With the help of available resources and a detailed approach to establishing your online business, you'll be selling your service or products online in no time!