For many business owners that recently began selling their product or service online, the act of actually selling that product or service may be the least of your worries. Yes, making sales is the main objective; however, what are you doing to ensure that they will not only shop with you, but will also come back every time they need that resource? Since your website acts as your virtual store front, shouldn't your customer service mimic that of an in-store representative? Here are ways that you can be offering great customer service.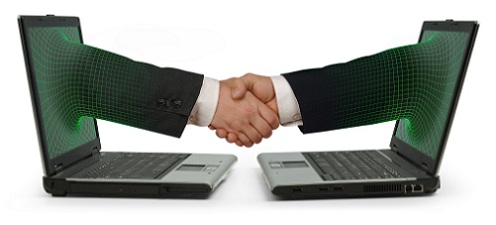 Image by Flickr user Garfield Anderssen

You must always keeps your customers' needs in mind when doing online sales. By making sure your customers are treated right throughout the purchasing process, you ensure that they will find shopping with your company as pleasurable as possible. If your business is not as interactive as it should be, the least you could do is make your business operations as customer-friendly as possible.

Customer service isn't just for stores. Giving your customers great service will, in turn, urge them to continue doing business with you. The only flip-side? This service needs to occur before and after the sale. Here are a few examples of each:

Before: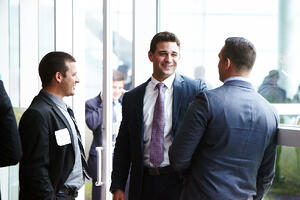 Image by Flickr user Cydcor Offices
1. Navigation - Keep your website design simple. Don't clutter your site with extras. Make sure that the customer can get around your site as efficiently as possible. Accessibility is key!
2. Overall Appearance - Make sure that the site is as attractive as possible. We don't want to scare away the customers before they make the purchase!
3. Product Presentation - Give your customers an attractive visual of your products as well as a detailed description of its content and composition.
4. Search Bar - Allow your customers to search your entire database with the click of a mouse. Customers need to find exactly what they're searching for exactly when they need to.
5. Friendly Welcome - Whether it's a virtual video or a simple statement, let the customer know you're glad to have them on your site and they're your special guests!
After: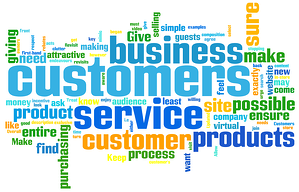 1. Return Policy - Give your customers a clear, concise policy on the return of your products.That way, everyone knows the other's expectations.
2. Feedback - Don't be ashamed to ask the customer if they enjoy their product or service. How will you know if you're doing a good job if you never ask?
3. Revisit Customers - What's better than an old friend stopping by to say hi? How about a company that revisits their customers to ensure that their product or service has met its expectations!
4. Offers & Promotions - Give your audience an incentive to buy your products by giving them an opportunity for discounts or rebates to your products. The more a business can help customers save, the more those customers will be willing to spend their money with you.
5. Keep Them Updated - Let customers feel exclusive by giving them a first-hand look at any new products or services you may offer. This can either be for your entire audience or a select few (i.e. those who join mailing list), but make sure they feel included in all your new business endeavours.

Let's put it this way, the more you create a convenient purchasing process for the customer, the more frequently they'll visit your business. Simply remember that your customer service does not begin or end at checkout. You must make sure that the entire process was an above-average experience that will find foothold in the customer's mind when it comes to purchasing products. Treat your customers like guests, not wallets.