Should you invest in HubSpot? We have talked to hundreds of businesses who are on the fence about buying HubSpot. We understand that there are a ton of questions rushing through your head about is it even worth it?
The short answer is usually "YES," but why?
To help make your search a little easier, we gathered some of the most frequently asked questions we receive regarding HubSpot.
We answer questions like this every week on our podcast: "Under the Canopy: More than a marketing podcast"
Without further ado, here's a list of our most frequently asked questions from people who are exploring whether or not HubSpot is worth it, and if they should buy it.
What are the advantages of using HubSpot?
There countless advantages when using HubSpot.
PROS
The first thing that comes to mind, is the fact that you have all of your marketing tools in one place.
We have worked with a lot of clients who were using a ton of different software to manage their marketing efforts.
They do their email marketing in Mail Chimp, they have Wordpress to manage their website, they have Hootsuite for their social media publishing, they're logging in to Google Analytics to get insights, and this is just the tip of the iceburg.
Basically, life is chaos because they have all of these marketing tools frankenstein-ed together.
Think about it. At the minimum, that's already four different log-ins to remember. With HubSpot, you have everything in one, well-managed place.
Not only can you oversee all the key aspects of your digital marketing with HubSpot, there are great sales tools as well.
This means you can follow a lead all the way through the funnel in one place.
CONS
If I had to pick some downsides to HubSpot, I would say there is a bit of a learning curve.
It takes a little time to master all the great things you can do in HubSpot. But they have an amazing support team and a great learning center.
Once you have a good understanding of all the things you can do in HubSpot, you can do some pretty powerful things.
I am tying to be objective as possible. I have used so many different digital marketing tools, and HubSpot is simply the best.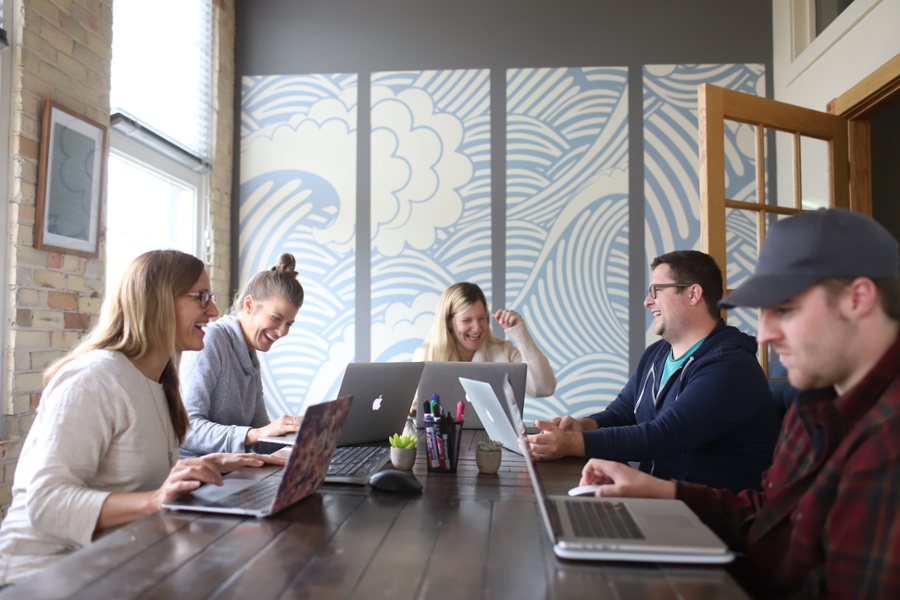 What are the benefits of using HubSpot?
The benefits come to those who learn the software. If you take the time to learn the basic ideas behind inbound marketing, HubSpot will deliver you new, quality leads every week.
You and your team start producing well researched blogs to boost your organic search. Because you have researched the right keywords and created great free content, these blogs start bringing more traffic to your site.
While all this new traffic is visiting your website on your site they engage in powerful CTA's and premium offers.
These premium offers are there capture your ideal customer's information in exchange for great content from you and your team.
These new leads are then enrolled in an email campaign that nurtures them through your funnel, creating a customer.
All this and more is done without leaving HubSpot. Plus, it's all automated, what more could you ask for?
Where can I find a good HubSpot Developer?
Finding a good HubSpot Developer can be really hard. It took us a long time to create such a great team of developers here at Web Canopy.
If you're looking for development help. I recommend finding some HubSpot partner agencies.
HubSpot has a directory of all their HubSpot Partners.
You can find agencies, like ours, who have a team of developers ready to create, edit or fix elements on your website, blog, or email template.
I recommend that you reach out to a couple agencies with the scope of development work you need.
That way you're going to get real people who know HubSpot like the back of their hand.
Some people will reach out to some oversees developers to try and save some money.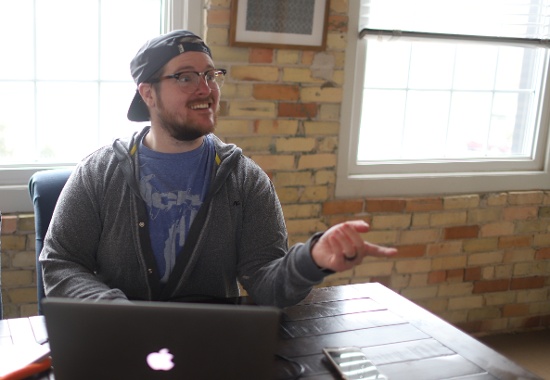 We really advise against this. Only because, you really do get what you pay for. Most of them are just copying modules out of other people's websites. Or, will take months to get your project done.
So at least try and reach out to a couple HubSpot partner agencies before you take this route.
Is HubSpot really working? Is it even worth it?
This question is going to vary from person to person, but what it boils down to is, "Yes hubspot is working, If you are using it right."
What does that mean? If you just bought hubspot for your company and you are not super familiar with the inbound methodology, the answer is, "no it's not working."
YET!
Now, if you're working with a HubSpot partner agency, or have a staff member who is really well trained on how to use HubSpot, that's a different story.
Take the time and money and fully invest in HubSpot from the start.
At the very least, find someone who is an all-star at creating nurturing workflows, creating great conversion opportunities on your website, and designing some powerful premium content.
There are thousands of great marketing automation features hidden in HubSpot. If you don't have someone on your team who knows the software inside and out, you're going to give up on the HubSpot without giving it a fair chance.
We understand that there are tons of alternatives to HubSpot that are cheaper. However, you need to remember that there is a reason that HubSpot is a little more expensive.
How to become a HubSpot expert?
I think there are a few ways to become a HubSpot expert.
The first being experience, if you don't practice, you're not going to become an expert.
I get it, not all of us have time to practice becoming a HubSpot expert.
If you're looking for immediate results with using HubSpot, I would seek out the help of some experts.
Reach out to a couple of current HubSpot Partners and ask for some help. Even if you're not in a place to hire an agency, I know that any good agency practicing the inbound methodology would be happy to point you in the direction of some free resources.
By working with people who are using HubSpot everyday, you're going to get a great idea of how and what strategies work well for your brand.
Is Hubspot the best free CRM?
This is a bit of an open ended question. We might be a little biased because we are a HubSpot partner.
However, if you are a business looking for a good CRM and you know that you're business is going to grow, definitely use HubSpot Free CRM.
This is a great solution for a scaling business. As your business grows, you can add on the features in HubSpot that you need.
If you're using other CRM's and you want to move marketing software, you will have to export all of your contacts witch can be a nightmare depending on what fields you need to move.
Since Hubspot has so many different tools in one place, I think it is the best free CRM to start using.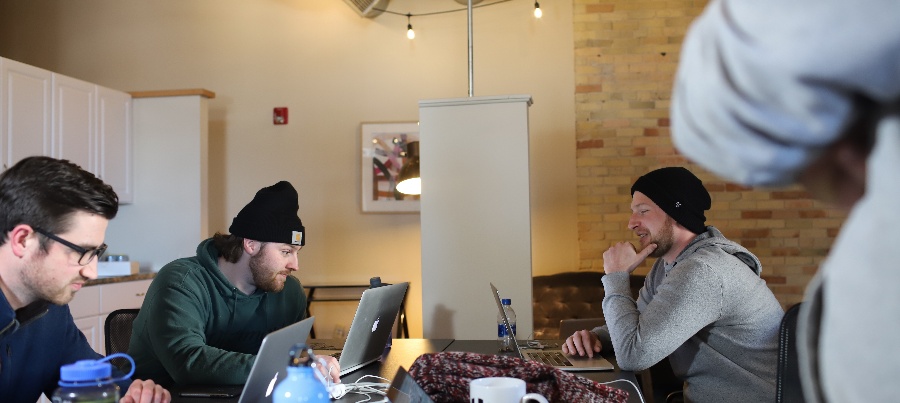 And for our other agency friends who are evaluating whether or not they should join the HubSpot partner program:
IS THE HUBSPOT PARTNER PROGRAM WORTH IT IN 2019?
Clearly there is a divided consensus about inbound marketing today. Does it work? Is it the "marketing of yesterday" that only early adopters, who were lucky enough to jump in at the right time, are reaping the rewards? Is it something companies should honestly invest in, or should they think of other avenues to send their marketing dollars? And lastly, should agencies who want to grow their business seriously consider becoming a partner? Is the HubSpot Partner Program worth it?
I'd be a fool if I didn't tell you the answer to all of those questions is a loud and clear… "Yes," which I know sounds like a contradiction. The overall theme is really built on the idea that you have to adapt, move into markets and services when they are uncovered, and be willing to train and work hard.
Let me share my journey through the world of HubSpot, and how we got to where we are today.
I entered the world of HubSpot as a 2-person company in rural Indiana in 2014. We had been around since 2010, but at that point we were only making small WordPress sites for local clients like Galo's Italian Grill (damn tasty pizza, I might add).
I was joining the partner community at HubSpot in the shadows of giants who I respected immensely. I think in those early days of our inbound struggles, I looked at the websites of Media Junction, Square 2, Impact, and several others almost daily - oddly enough, many of those guys I consider my friends now.
I had no idea if the partner community would work for me. I thought, "well if thousands of others have done it, then so can I."
It was hard to cut through the noise and figure out how to differentiate. You need to create content and do inbound for yourselves… And I didn't feel like I could compare to a quarter of even the untiered partners at best. I sure as shit didn't know what inbound marketing really meant, but I drank the orange kool-aid, anyway.
So, we had to find something different that others weren't focusing on that we could become a thought leader for. We didn't know what that was, but knew there was something we had to find… a "niche" if you will.
We got to work. We ate up the resources HubSpot provided. We were diving in 100% into training and testing things out on our site. I couldn't get enough of the training certifications. I remember trying to figure out how to play the videos through my car audio, and this was prior to having a vehicle with bluetooth and the ability to listen to training in audio format. I also realized I was awful at sales, and I needed the relationships from HubSpot to help us really get a grip on this whole "inbound marketing" thing. I emailed and/or called my CAM and CC all the freaking time… I'm sure I annoyed the shit out of them. But, it was critical!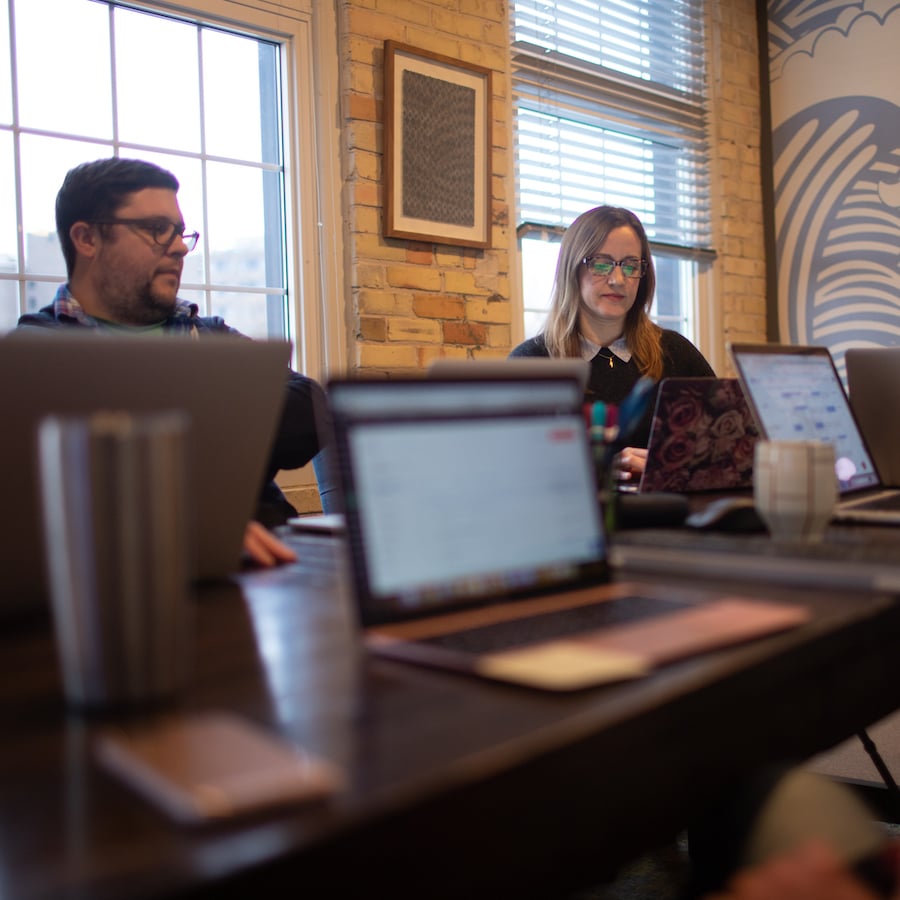 It took me 18 months into the HubSpot partner program until I sold my first real HubSpot deal. 18 MONTHS! Most people would not have renewed - and trust me, it was something I was considering as well. We had been doing lots of WordPress work and non-HubSpot related work, but were still trying to break through into that market, and we stuck with it. I believed in the inbound methodology, I believed in the HubSpot team, and I knew my strengths. I knew that persistence was key, and that success isn't made overnight.
I turned a corner when we decided to go "all-in" on developing on the HubSpot COS. We knew we could manipulate and command the software to do virtually anything we needed it to at the time, and we had the capacity to invest our time and energy in that market. We quickly became known for our development work. We made a lot of relationships that have been delightful, which helped us build notoriety in the world of HubSpot website development. And that was awesome.
"But I don't build websites, and you just got lucky that you got in early. That won't happen for me…"
Uh… no, asshole, I didn't "get lucky." We saw an opportunity. It was the same opportunity available to the three thousand other partners out there, and some of them saw the gap and capitalized on it as well. And guess what? These opportunities arise ALL the time.
(Side note - The Partner Program is one of the most collaborative, helpful, and envelope-pushing groups of people I've ever been a part of, so if you are truly looking for quick wins, this is not for you.)
Here's the secret I'll let everyone in on that's reading this and thinking about becoming a partner, or is currently a partner looking for their place in the market: HubSpot is always innovating. in 2014, it was the COS that was the real opportunity. We saw it, we capitalized on it, and we're still working on establishing our place in that market even further. There are new product tools being released regularly, and new opportunities for companies to capitalize on regularly. Sales enablement? Chatbots? come on...
If I'm a brand new partner today, or I'm still looking for my place in the market, I'm going to be sitting there like a hungry wolf watching what HubSpot is going to do next. You can guarantee that when they release a new product or focus that don't hold a lot of "experts" in the industry, it will be a race to get there first. The ones who do, will be known as THE dudes for that service. Get it?
We used the HubSpot Marketplace as our vehicle of choice to work our leads. You want to be very present where your leads are conglomerating or visiting frequently. Where do people go who need help with HubSpot development? It was a natural fit for us.
We make hundreds of transactions through our free templates every month. We nurture many of those into website or inbound clients. So… what's your version of the marketplace?
The Partner Program is not some magical service you sign up for that will be your ticket to success. You have to work hard, and that's not an understatement in the least bit. I have a team of 11 employees now, and I still work my ass off. I invest most of our company profits into making improvements for our team and growth of the company. I pay some employees more than what I bring home. And when times were tough back before the HubSpot thing really started taking off for us, I didn't pay myself just so I could afford to keep the doors open and make sure my staff had a check to take home, knowing the benefit they provided to the company and how much hope I had that we'd get through tough times together.
Would I sign up for the HubSpot Partner Program in 2019? The answer is a loud and clear yes. But I can say that's just because I'm self aware enough to know that anything that is super important to me is worth working tremendously hard for, and I'd be willing to do it.
Would I recommend it for other people? I would only recommend it for those that understand the importance of giving more than you're taking - in value, in attention, in effort/rewards. If you're not willing to put your heart and soul into your agency and really strive to provide some of your best value completely free in some way, shape, or form, it's not going to work for you. It's that simple. If you want to work 5 hours a day and be your own boss - you're an idiot, number 1, and number 2, no it's not going to work. But for those that do - you have made literally, THE best choice for your organization, and you are about to reap the rewards of all that HubSpot provides.
I truly look forward to shaking your hand and having a beer at the next Partner Day. And if you ever see me around, don't hesitate to stop and chat!