The Website Conversion Assessment
What's Preventing Your Website From Converting More Leads?
Get a personalized plan to turn your website into your #1 sales tool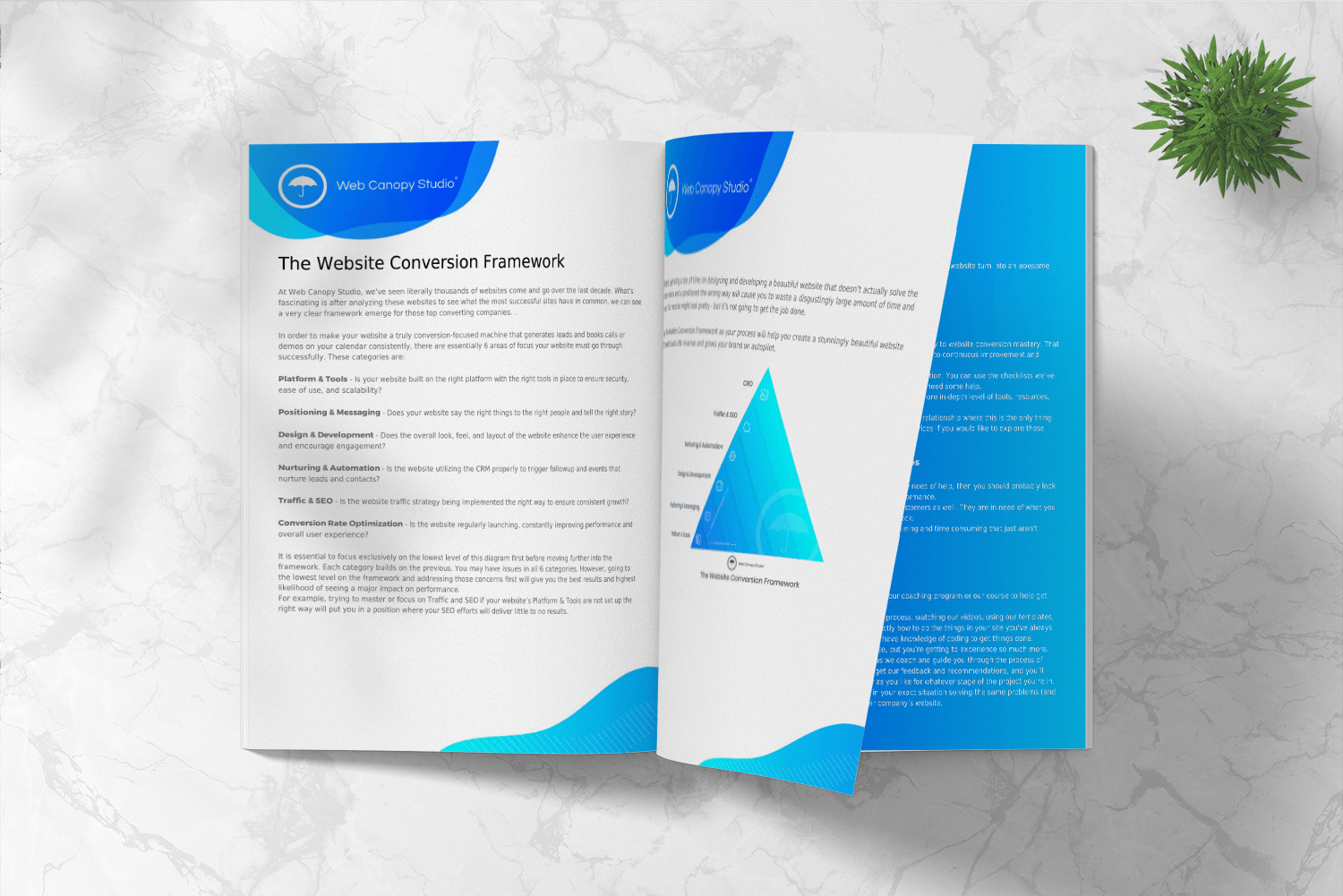 Have you ever wondered why your website just isn't bringing in leads like your competitors?
Find out exactly where you struggle and what you can do about it in this free Website Conversion Assessment.
It only takes 10 minutes to answer 30 questions on this self-guided assessment below.
You will instantly be delivered a customized report that tells you precisely what you need to do to turn your website into a conversion machine (and the best part is, you don't need a developer to do any of them!)
When you fill out this assessment, you will receive a detailed personalized report which includes:

☑️ Individual evaluations for how your website performs in each of the 6 key areas of the Website Conversion Framework
☑️ Detailed descriptions of the areas you should focus on and why they are critical to your company's success
☑️ A checklist for each area of focus that shows you exactly what you need to do to fix your website in a step-by-step format
☑️ Additional resources to help your website perform better
Get immediate access now and take your FREE self-guided assessment today!